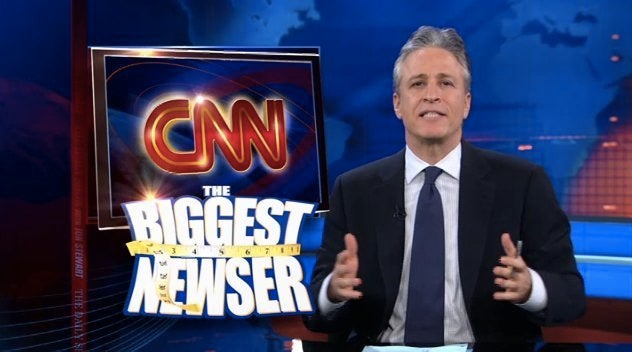 Jon Stewart mocked some of CNN's recent attempts at viewer interactivity on Monday's "Daily Show."
Stewart wondered why, during the daytime, the network was running YouTube clips and literally asking viewers to pick what stories they wanted to see on air, instead of running more hard-hitting pieces. (Of course, Stewart's animus for some of CNN's programming clearly does not extend to his favorite host on the network, Anderson Cooper.)
"You'd think there would be some way for CNN to use its reporting team's unmatched size and breadth to do something really impressive," Stewart said. Speaking after a clip in which Suzanne Malveaux asked viewers to text in their choice for what story CNN would run in the next hour, he was even more incredulous.
"You're not even news anchors anymore," he said. "You're just news VJs."
WATCH:
REAL LIFE. REAL NEWS. REAL VOICES.
Help us tell more of the stories that matter from voices that too often remain unheard.