Friday night, Jon Stewart and Stephen Colbert gave a candid talk to a crowd in Montclair, NJ at a fundraiser for the Montclair Film Festival. Sharilyn Johnson of Third Beat reports that Stewart admitted that after taking over "The Daily Show" from previous host Craig Kilborn in 1999, Stewart wanted to bail on the job.
"What I did not realize is, a lot of the people who worked there were assholes," Stewart said. He ultimately decided to stick around for the job although he said that it took him about two and a half years to get comfortable. But his decision to stay came after much resistance from Kilborn's previous staff, many of whom Stewart inherited.
One of those staffers was a young actor named Stephen Colbert, whose first interaction with Stewart was marked by the type of friendly competition the two men would see throughout their careers. When Stewart was first hired as the "Daily Show" host, Comedy Central held a press conference to make the announcement, and Colbert, as a mock reporter for "The Daily Show," covered the event. He deadpanned to Stewart: "Does this announcement have any effect on the prospects of me getting the hosting job?"
At the Montclair event, Colbert fleshed out the relationship that he and Stewart have developed over the years. Kristin Wald of Baristanet, who also covered the event, wrote that Colbert compared his and Stewart's relationship to that of musicians Elvis Costello and Bruce Springsteen. Early in his career, Costello tried desperately to emulate Springsteen, but in failing to mimic the New Jersey rocker, Costello developed his own personal style.
"I tried to be like Jon Stewart," Colbert explained. "And by trying to be him, I found myself."
Beyond the origin stories of "The Daily Show" and "The Colbert Report" as we know them today, Stewart and Colbert shared a few other anecdotes from behind the scenes at the show. Stewart said that the worst guest he ever had was, surprisingly, British actor Hugh Grant.
"And we've had dictators on the show," Stewart quipped. He remembered Grant as being especially unpleasant to deal with, and promised he never would return.
Another guest unlikely to return is Yusuf Islam, a.k.a. Cat Stevens. The singer-songwriter appeared on Stewart's "Rally to Restore Sanity" in 2010, and his inclusion set off the ire of Salman Rushdie, a friend of "The Daily Show" who was the target of a fatwa that Mr. Islam endorsed in the '80s.
After Stewart learned that Rushdie was offended, he reached out to Islam to find out how he really felt -- and the conversation did not leave Stewart confident that Islam was truly remorseful.
"Death for free speech is a deal breaker," Stewart said.
Related
Before You Go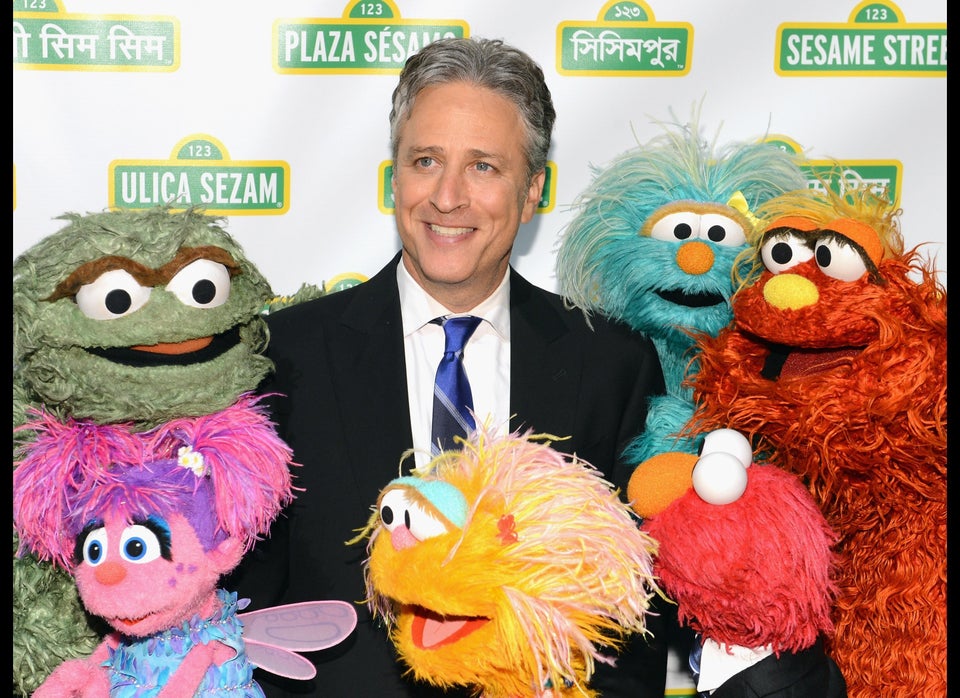 50 Reasons To Love Jon Stewart
Popular in the Community