Jon Stewart tore into The New York Times on Wednesday night's "Daily Show" for the paper's supposed expose of Sen. Marco Rubio's finances.
But Stewart said the paper was "treating inconsequential gossip like serious concerns."
"How is this front page news?" Stewart asked. "I can't think of a single person who would be bothered by this."
He also tore into the paper's description of one of Rubio's homes:
"...an in-ground pool, a handsome brick driveway, meticulously manicured shrubs and oversize windows."

"Oversized windows!" Stewart said, in mock outrage. "Oh, what's the matter, senator? The normal amount of light isn't good enough for you?"
In a clip shown by Stewart, The Times' Sheryl Gay Stolberg defended the coverage, saying running for president opens every aspect of your life to public scrutiny.
"This is kind of the game, right?" she said.
"Yeah sure, it's a game, it's a fucking game," Stewart said. "What's The New York Times gonna do, exercise editorial control? No. It's like their motto says, 'Don't hate the paper... hate the game.'"
See his full takedown of the Grey Lady in the clip above.

Support HuffPost
The Stakes Have Never Been Higher
Related
Before You Go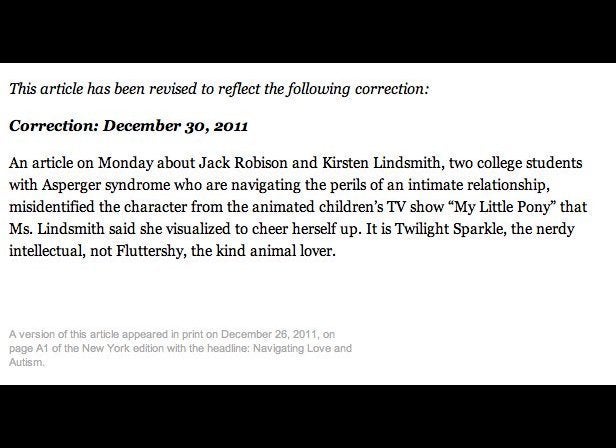 New York Times Corrections
Popular in the Community