But Jon Stewart kicked off the interview by playfully jabbing Obama over his lackluster performance at the first debate with Mitt Romney. Explaining that he's working on his campaign scrapbook, Stewart pulled out two post debate photos and asked the president if he could identify which was from the first meetup and which was from the second. The choice was fairly clear.
President Obama took the joke in stride, and, in fact, cracked several jokes about his "sleepy" performance later that evening at the annual Al Smith Dinner. Remarking on being judged the winner at the second debate, he explained he had been well-rested because of the "nice long nap I had at the first debate."
While Stewart has always insisted he is a comedian not a pundit, the president clearly respects his role as a satirist and his ability to reach young people, a crucial demographic in this election. In an interview with "Rolling Stone" in April, Obama said, "I think Jon Stewart's brilliant. It's amazing to me the degree to which he's able to cut through a bunch of the nonsense – for young people in particular, where I think he ends up having more credibility than a lot of more conventional news programs do."
Watch part one of the interview above and part two below. What did you think of the president's appearance, and do you think it's important for the candidates to do the rounds of the late night shows?
Related
Before You Go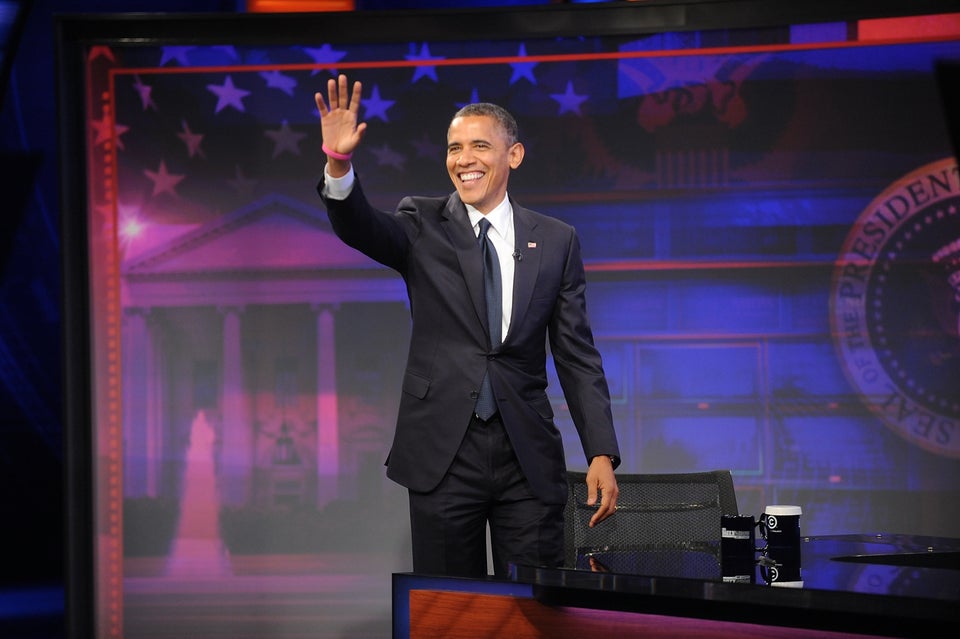 President Obama Visits The Daily Show
Popular in the Community