On Monday night's "Daily Show," Jon Stewart pointed out that some of the leaders at the rally weren't exactly known for their love of free expression yet they made the trip to Paris while President Barack Obama was a no-show.
"How could the U.S. not be there when representatives of such beacons of freedom and lack of censorship as journalist-punishing Russia was there?" Stewart asked. "Journalist-jailing Turkey was there. Egypt... 'nuff said. Palestinian cartoonist-jailing Israel was there. And of course, our greatest ally, Saudi Arabia was there -- although a little out of breath having just days ago flogged a blogger."
But Stewart wasn't impressed by the gesture.
"Je suis to be kidding me," Stewart said.
Check out the clip for more.
Related
Before You Go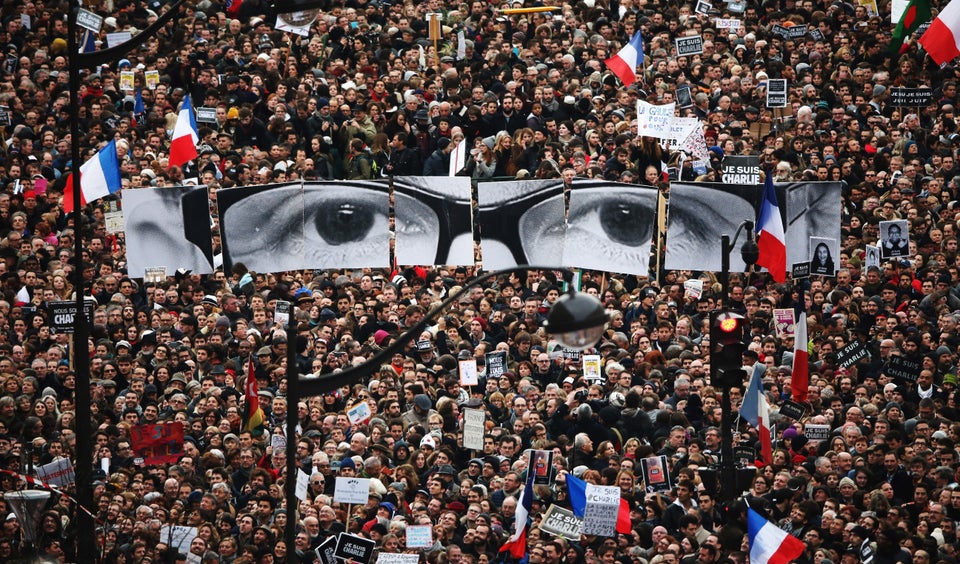 Paris terror attacks march
Popular in the Community