Jon Stewart ripped TV networks' coverage of the 2012 London Olympics on Thursday's "Daily Show" for using somewhat ridiculous and ineffective spoiler alerts.
NBC, the official U.S. broadcaster of the London Games, has been the subject of harsh criticism for deciding to delay airing the Olympics' biggest events till prime time hours. Viewers have grown frustrated with NBC's coverage as it is incredibly difficult to avoid spoiler alerts throughout the day. The network defended its decision to use tape delay, citing the Olympics' record ratings and NBC's internal research.
Cable news networks, however, have been reporting Olympics results as they happen, and warning viewers to turn away to avoid hearing the results.
Stewart mocked "CNN Newsroom" host Brooke Baldwin, who warned viewers to mute their TVs if they did not want to hear any Olympics spoilers. "People watch CNN not on mute?" Stewart wondered.
Stewart also played a clip of Fox News' "America's Newsroom," in which the hosts told viewers to mute their TVs if they didn't want to hear the results of men's 400-meter individual medley on Saturday, only to place a chyron announcing the winner across the bottom of the screen.
In addition to cable news networks, NBC has also ruined major Olympic moments. Moments before airing Monday's highly anticipated race with 17-year-old swimming sensation, Missy Franklin, the network aired a promo for Tuesday morning's "Today" show with the results. "When you're 17 years old and win your first gold medal, there's nobody you'd rather share it with," the promo announcer says while images of Franklin with her gold medal hugging her family filled the screen.
Before You Go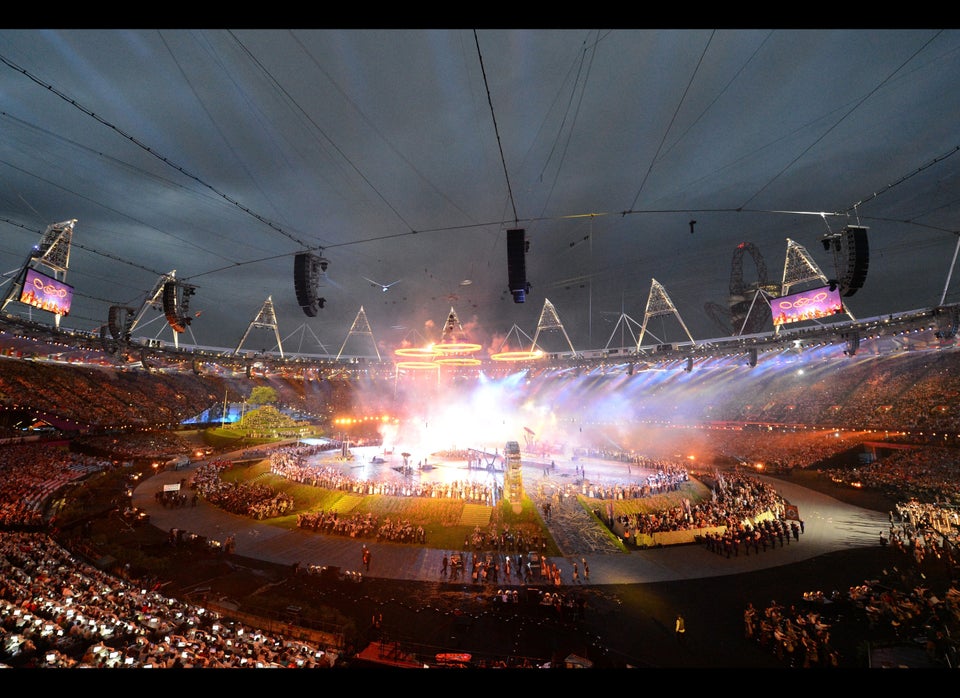 Olympic Opening Ceremony
Popular in the Community