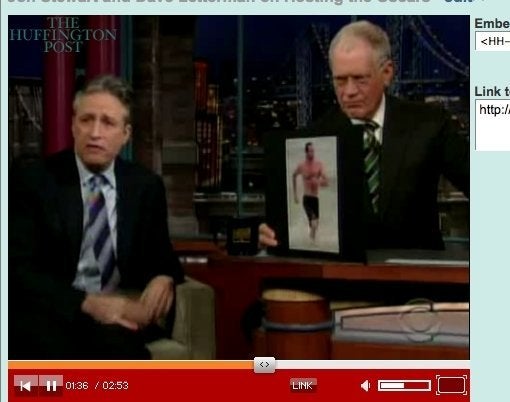 Thursday night Jon Stewart and David Letterman bonded over their shared history of being Oscar hosts and discussed this year's host Hugh Jackman.
Stewart had nothing but nice things to say about Jackman's performance. "I remember thinking to myself, WOW, he's really good at this. If I had known that they wanted someone to host the Oscars that was talented, I would have suggested him years ago."
He went on, "The problem with having us host it, if I may, is that at some level, deep in our hearts, we think it's stupid."
Letterman responded, "That's exactly right."
A minute later, however, Stewart added, "By the way, if they asked me to do it again, I would do it in a heartbeat. It's a ball!"
Popular in the Community