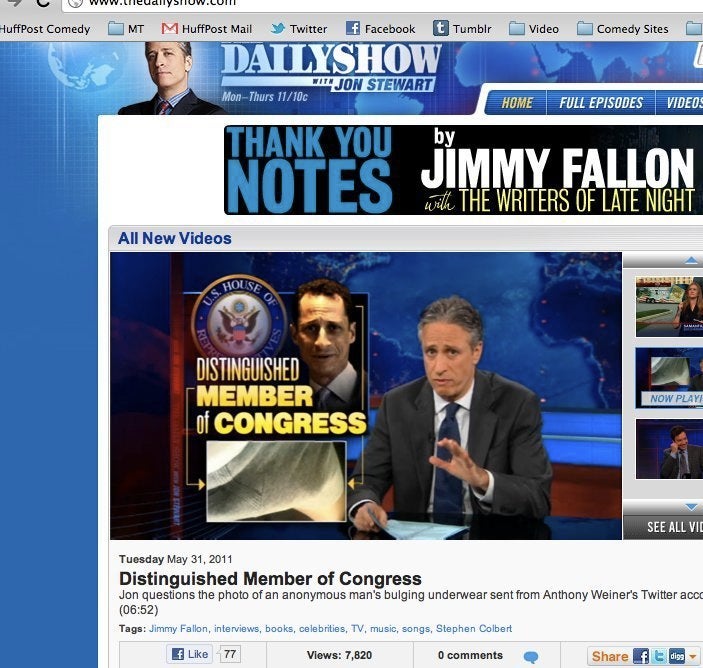 Jon Stewart is finding himself in a catch-22 this week.
On one hand, the weekend brought about one of the most easily mockable stories to date. A Representative named Weiner allegedly tweeted a photo of his wiener? Now that's the "sweet spot." But on the other hand, the photo in question appears to belong to Stewart's old college buddy Rep. Anthony Weiner.
On Tuesday night's show, Stewart responded to his friend's unfortunate situation by coming to his defense. Well, sort of. Stewart actually insisted that Weiner's wiener just doesn't look like the one in the photo.
"In real life, in my memory, this guy had a lot more 'Anthony' and a lot less 'Weiner,'" Stewart said. "The only thing they have in common is that they both lean to the extreme left!"

Watch the full segment below to hear Stewart's entire "defense," wherein he tries to pin something on the media but ends up going right back to the inside info he apparently has:
"His d*ck's just not that big. It can't be."
Related
Popular in the Community