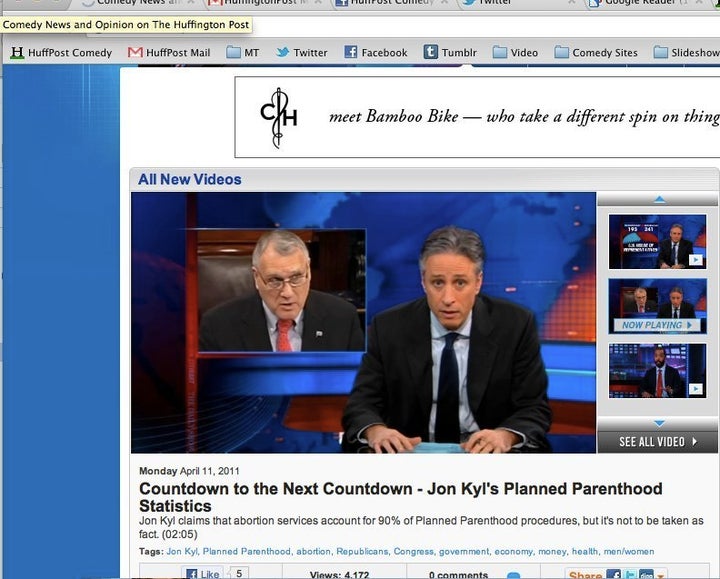 On Monday night's "Daily Show," Jon Stewart picked up where he left off last Thursday: the (narrowly avoided) government shutdown over budget cuts.
One of the biggest points of contention, federal funding for Planned Parenthood, was the item that got Stewart the most frustrated. Despite the fact that federal money already cannot be used for abortion services at the women's health clinics, Republicans used abortion as the primary reason they wanted funding taken away. On top of that, Arizona Sen. Jon Kyl made false statements that abortions make up "well over 90% of what Planned Parenthood does."
"I'd love to see that statistic checked by, uhh... Anyone," Stewart said.
"So if I was to say that Jon Kyl spends 90 percent of his time in the Senate drooling and farting..." Stewart began.
Related
Popular in the Community