When news of Chelsea Clinton's pregnancy broke, the pundits immediately began wondering what it would mean for Hillary Clinton's 2016 presidential hopes -- and if it's sexist to even ask.
"No! No! No, silly billy, of course it's not sexist, even though it's a question that has never, ever been posed to a male candidate ever," Jon Stewart said on "The Daily Show" Tuesday night. "For god sakes, Mitt Romney has like a litter of grandchildren... Mitt Romney has a grandchildren petting zoo."
That got Stewart going on how women in politics are treated differently from men, especially when it comes to showing emotion. When women cry, for example, it's implied that they're too emotional and even unbalanced.
But when men do it, they're passionate.
"In politics, it's ok to be a pussy," Stewart said. "As long as you've got a dick."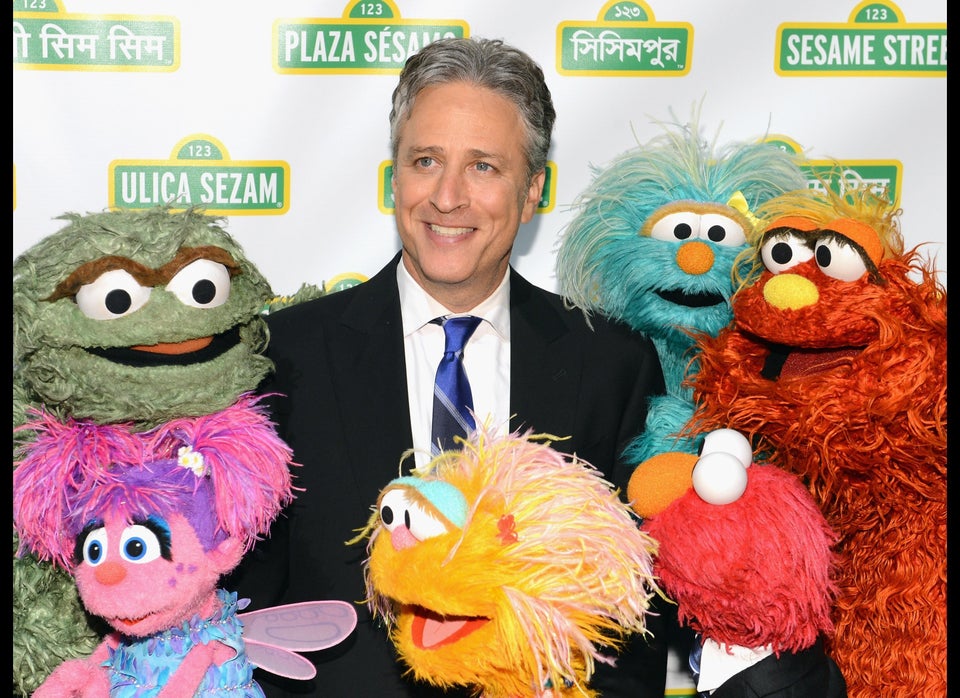 50 Reasons To Love Jon Stewart