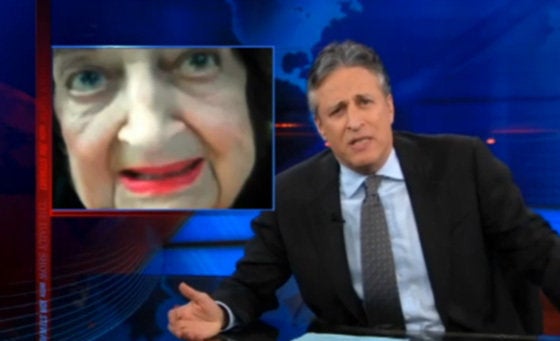 Jon Stewart had a few words and a history lesson for Helen Thomas, the longtime White House scribe who is retiring after remarking that Jews should "get the hell out of Palestine" and go back to Germany and Poland.
"Why did the Jews ever leave Germany and Poland?" Stewart sarcastically asked before pointing out Thomas's age:
"If anyone knows why the Jews left it, it's 'Mother Time.' Seriously, Helen, what the f--k? You were like 20 when it happened."
The whole ordeal left Stewart feeling down, flabbergasted that an adorable elderly woman could have such a "gap between cuteness of face and content of rhetoric." Not to worry. It's nothing South Carolina can't fix, as Stewart cheered himself up by ripping into his favorite state.
Popular in the Community