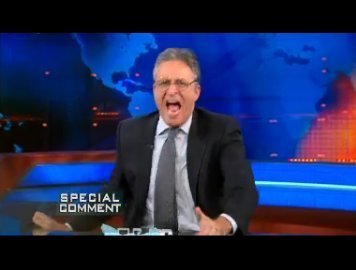 Jon Stewart took on Keith Olbermann Thursday night, slamming him for his remarks on Scott Brown, performing an impression of the "Countdown" host and mocking his trademark Special Comments.
"I think that's the harshest description of anyone I've ever heard uttered on MSNBC," Stewart said of Olbermann's comment that Brown is "an irresponsible, homophobic, racist, reactionary, ex-nude model, tea-bagging supporter of violence against women and against politicians with whom he disagrees."
Stewart would go on to impersonate Olbermann in the same vein that Ben Affleck did on "SNL": a multi-angle, shouty Special Comment featuring many pairs of glasses and utterances of the word "Sir."
Olbermann responded, telling TVNewser, "It was a little bit of a ripoff of the Affleck thing, but overall, I'd give it a B-."
Full Episodes
Popular in the Community