Donald Trump's entry into the 2016 presidential race has been great for the Republican Party, Jon Stewart explained on Tuesday night's "Daily Show."
"The more he talks, the more he appears on television, the more he makes the other Republicans' crazy seem kind of reasonable by comparison," Stewart said.
Stewart was briefly worried that the reality TV show star and real estate tycoon wasn't actually running since he hadn't filed his official paperwork -- and even pretended to walk off the set, retiring a few weeks earlier than planned. But once Stewart got word that Trump had filed, he was back in the host's chair and Trump was back in his crosshairs.
"Donald Trump: the only presidential candidate maybe in history who looks like the back of a Shar-Pei brought to life by an enchanted wig," Stewart said.
But in the end, Stewart said we should let Trump run.
"Let's have fun," Stewart said. "What's the harm of riding this crazy train as long as it'll take us?"
Check it out in the clip above.
Before You Go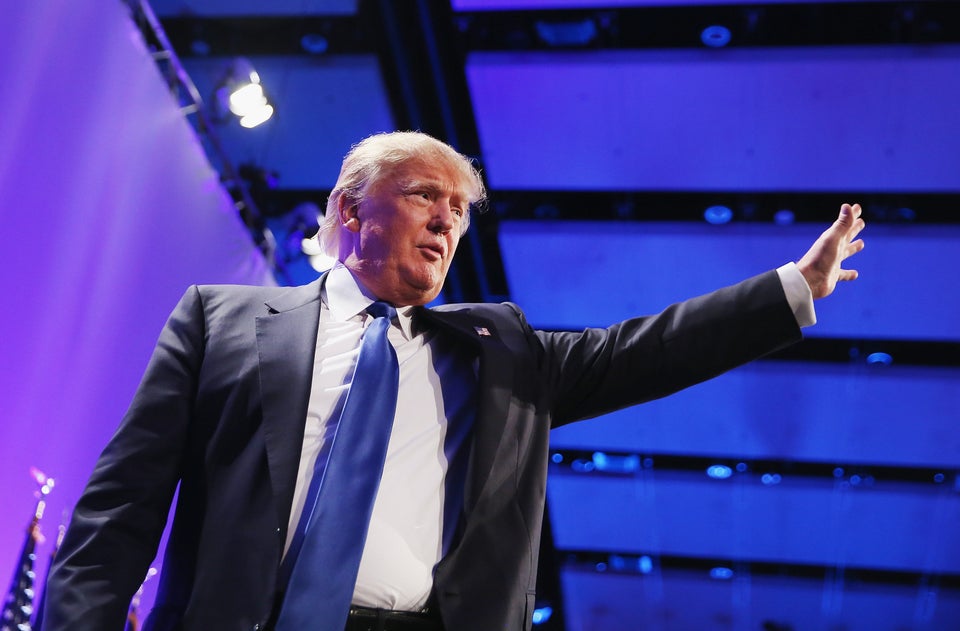 Craziest Lines From Trump's Speech
Popular in the Community