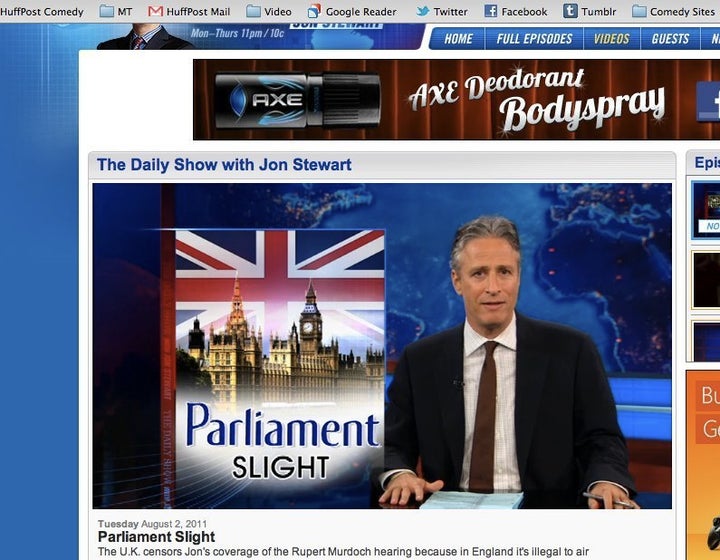 People worldwide got a kick out of Jon Stewart's coverage of the "News Of The World" scandal, but if you tried watching it in the U.K., you might have missed out on one of the funniest segments.
"The House of Commons is the most basic expression of British democracy," Stewart said. "Is that too fragile to withstand a gentle parody? A good natured kick to the clotted creams?"
Pointing out that "The Daily Show" is broadcasted and not censored in countries such as Somalia, Syria and Yemen, Stewart noted that the U.K. has done this before. Back in April Stewart was prohibited from using footage from the royal wedding in a parody context (you might remember the obscene Taiwanese animation they went with instead).
As he does best, Stewart fought back against the censorship by showing just how delicate England's homegrown programming really is. Watch the full segment below to see Stewart demonstrate the hypocrisy via a slew of clips much more controversial than his comedic praise of Parliament.
Popular in the Community