 WASHINGTON -- Sen. Jon Tester's (D-Mont.) reelection campaign charged that his opponent's attendance at a fundraiser with Karl Rove raises questions over illegal coordination with the Rove-linked super PAC that's spending millions to take down Tester.
The Aug. 7 fundraiser benefitted Rep. Denny Rehberg's (R-Mont.) campaign and the National Republican Senatorial Committee, and was held just as Rove's Crossroads GPS was launching its latest ad against Tester, adding to a $2 million blitz. Also at the event were Senate Minority Leader Mitch McConnell (R-Ky.) and GOP state Sen. Ryan Zinke, who recently launched his own super PAC, Special Operations for America.
Outside groups like Crossroads are allowed to raise unlimited donations in support of their causes, and candidates that they support are allowed to raise money for them, as long as those specific donations are capped at $5,000. But what the candidates and the advocacy groups are not allowed to do is coordinate with one another, because that would effectively give candidates a loophole to avoid all federal campaign limits.
Although coordination is extremely difficult to prove, and there are numerous legal steps that candidates and outside groups take to make sure they don't step over the line, Tester's campaign leaders said they think Rehberg may have come dangerously close.
"This is about Congressman Rehberg's failure to hold himself accountable to Montanans," Tester spokesman Aaron Murphy said in a statement. "Montanans deserve to know exactly what Congressman Rehberg did to avoid breaking the law during his political event with Karl Rove and Senator McConnell."
Rehberg's camp, while not addressing the charge directly, was unimpressed, and suggested that Team Tester was implicitly criticizing his own party.
"Ironically, Tester implicates both himself and his own liberal party bosses with this hypocritical attack," said Rehberg spokesman Chris Bond. "The fact is, Democrats, including Tester himself, have done more than just be in the same room as a Super PAC leader at an official party event: Senate Democrats have gone even further by actively raising money for liberal Super PACs, and Tester's own advisers have run hundreds of thousands of dollars in attack ads on his behalf in Montana. But we appreciate the Tester campaign calling attention to their boss's hypocrisy."
Bond was referring on the one hand to Senate Democratic leaders seeking those legal $5,000 donations on behalf of Super PACs from individuals who may well decide to give more. On the other, he was apparently referring to reports that Tester advisers were also involved in ads against Rehberg. In one case, an adviser on outdoors and sporting issues also was involved in an ad that targeted Rehberg for trying to keep potential wilderness areas open for development. Another adviser, Land Tawney, is involved in the group Montana Hunters and Anglers, which ran an ad criticizing a Rehberg bill to give the Department of Homeland Security and Border Patrol easier access to federal lands.
Tester's campaign didn't respond directly to the Rehberg campaign charges, noting that Rehberg didn't answer its.
Nationally, both parties walk a very fine line to appear to stay within the letter of the law regarding coordination, even when it appears it could easily happen.
In this case, while neither side offers proof, it could be to the advantage of Tester to raise the issue because Rove is both a national figure and an outsider, which fits the contention that outsiders are trying to buy the race.
Or maybe they just got suspicious because they were tipped off to the event by the police blotter of the Whitefish Pilot newspaper, which reported:
Aug 7: 12:12 pm
A SENATOR FROM KENTUCKY WAS ESCORTED BY POLICE TO A LODGE ON THE LAKE

It was referring to McConnell.
Update: Aug. 22, 1 p.m.
Tester's campaign noted that Tawney resigned his postion advising Tester in October of last year, before starting work with the Hunter's and Anglers.
Before You Go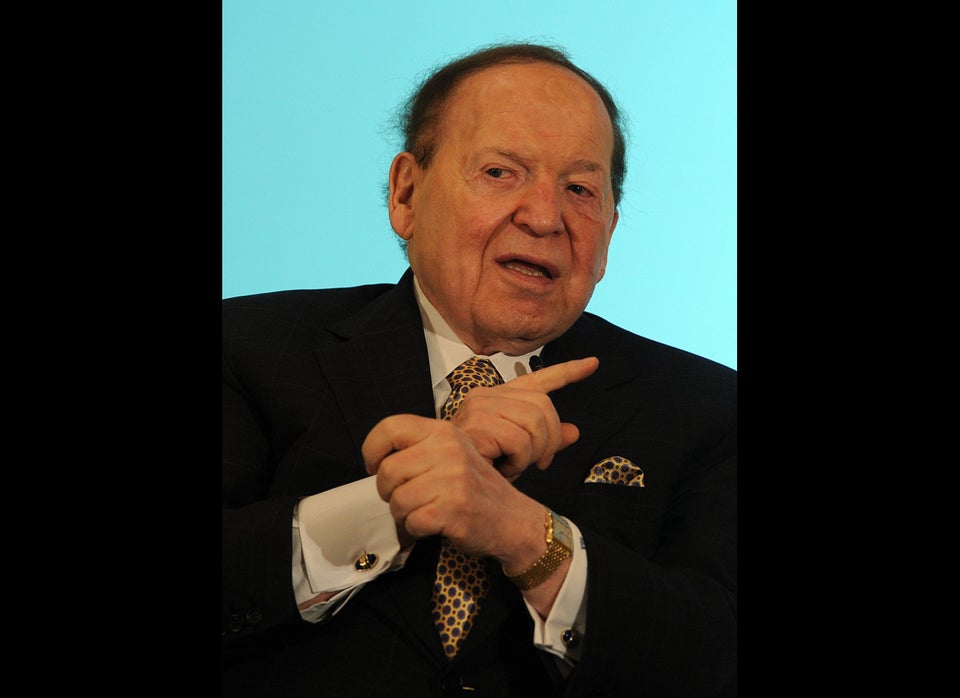 Donors Giving $500,000-Plus To Super PACs
Popular in the Community