Jon Voight is at the Republican National Convention in Tampa, Fla. this week and the veteran actor is using his appearance as an opportunity to rail against Barack Obama, the current administration and the media.
"They're very good at propaganda," Voight told Virginia delegation members at a breakfast on Monday. "[Obama's] not good at anything else, but he's very good at propaganda. He's learned from masters of propaganda."
Voight failed to mention which exactly which "masters" he felt Obama and his staff had learned from, but later in his speech did reference Hugo Chavez, who he mistakenly called Cesar Chavez, the co-founder of the National Farm Workers Association.
"[T]his media has been overtaken by this administration in no less a way that Cesar [sic] Chavez has taken over the media in Venezuela. It's as strong as that," Voight said.
Voight's outrage against the mainstream media also extended to its coverage of the Republican National Convention, which the major networks will show for one hour per night between 10 p.m. and 11 p.m.
"I am absolutely appalled," Voight lamented. "I never thought I'd see the day when the main media would refuse to run the Republican convention. Can you imagine this? What will they edit out? What story will they tell? It's propaganda, pure and simple. And everyone -- every citizen should be up in arms."
The actor is one of the most outspoken Republicans in Hollywood, which he says hasn't always been considered a liberal town.
"The Hollywood community is historically conservative," Voight told the Washington Post. "All the people that I so admired growing up were very patriotic and loved the country." Voight, who co-starred in counter-culture films like "Midnight Cowboy" and "Coming Home" in the 1960s and 1970s admitted to the Post that he got wrapped up with the "nonsense" of the time period, something that gives him great insight on the current political landscape.
"I'm quite ashamed of it, actually. I know as much as anybody about this stuff and I know how poisonous it is."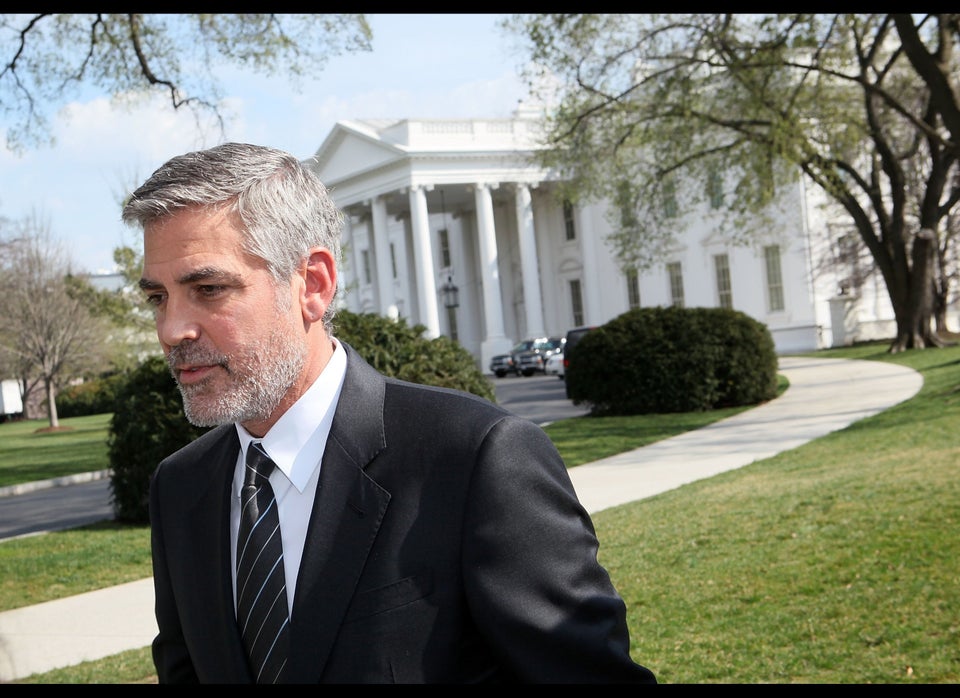 Obama With Celebrities
Popular in the Community