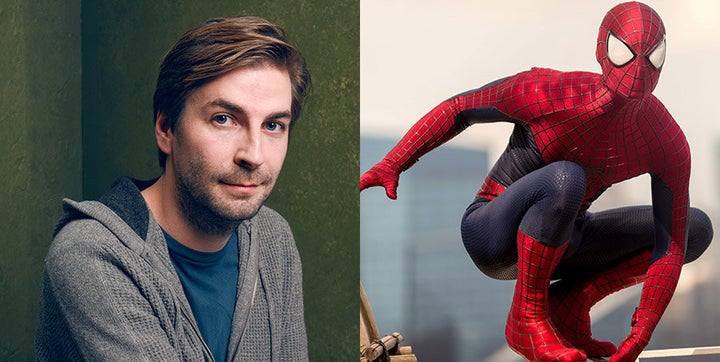 When Sony and Marvel announced that their new untitled "Spider-Man" film would be directed by Jon Watts, you probably thought, "Wait, who?" So did we. It was a surprise that a director with only a couple of feature films under his belt -- the second of which had yet to hit theaters at the time -- would helm a major superhero-franchise installment. 
So what was it about Watts that made the studios entrust him with the third film version of Peter Parker's story, which will star Tom Holland? "I'm not sure," Watts told The Huffington Post over the phone. But after seeing his latest film, we have a bit of an idea. Co-written and directed by Watts, "Cop Car" follows two 10-year-old boys, Travis (James Freedson-Jackson) and Harrison (Hays Wellford), who stumble upon a corrupt sheriff's (Kevin Bacon) abandoned police car and take it for a joyride.
Much of what makes the slow-burning thriller so refreshing is that it portrays how most kids would naturally behave when given the chance to exercise good-cop, bad-cop fantasies -- daring one another to touch the car, then to drive it, then drive a little faster, then fire guns, until things escalate into real peril. That's just what creates the rising tension in "Cop Car." It placed the boys' naiveté and thirst for rebellion and adventure side-by-side with violence and malicious adult characters. Beyond its strong performances, "Cop Car" reveals that Watts has an eye for capturing the spirit of youth and boyhood, which would make him a favorable choice to direct a young Peter Parker juggling high school with crime-fighting.
"To me, what's exciting is writing a 10-year-old character the way that a 10-year-old probably thinks," Watts hold HuffPost. "Because I remember what I was thinking when I was 10. You're not that smart yet, you're not experienced, you don't know how the world works yet, but you believe that your ideas are good ideas still." That perspective is evident in both Travis and Harrison in "Cop Car," as the two boys attempt to take on the roles of adults only to be are faced with danger and forced to make life-threatening decisions.
"Sometimes people make the mistake of projecting an adult personality onto a little kid, or making a little kid just be a dumb little kid," Watts said. "For me, what's fun is to remember what you're actually thinking when you were 10 and trying to capture that." The director connected this to his "Spider-Man" film, which will follow Peter Parker as a sophomore. "The same applies to high school," Watts said of the way he approaches writing young characters. "What was your 16-year-old brain like?" he asked. "What was important?" 
Watts couldn't reveal much about his new version of the web-slinger, adding that he's in the early stages of writing the script. But with a promising film like "Cop Car," Watts may have a great deal to bring to the Spidey franchise after all.
"Cop Car" is now in theaters. 
PHOTO GALLERY
Unconventional Superheroes Who Have Broken Comic Book Stereotypes
For a constant stream of entertainment news and discussion, follow HuffPost Entertainment on Viber.
REAL LIFE. REAL NEWS. REAL VOICES.
Help us tell more of the stories that matter from voices that too often remain unheard.