The man with the world's largest penis has a heart that's just as big.
Jonah Falcon, whose 13.5-inch male sex organ is recognized as the world's biggest, has heard about how actor Jon Hamm is bothered by the attention being paid to the size of his own genitals and wants to offer his support.
Falcon, 42, deals with cheers and jeers on a regular basis, and said that Hamm's penis may not be the problem.
"I'm willing to bet his problem is his balls," Falcon told The Huffington Post. "Balls cause the most bulges. His penis is not going down his pant leg like mine."
Falcon has been known to wear bicycle shorts to accentuate the goods, but other times he takes pains to distract attention from his crotch by keeping his wallet, keys and other objects in his pockets.
"I prefer constriction myself," Falcon said. "As you get older, your balls drop and need support. If it's his penis that's causing the problem, he can point it up like European men."
He may not like the attention, but Hamm hasn't had the experience of Falcon, who was frisked by TSA officials who were convinced the bulge in his pants was a weapon.
Falcon said Hamm would be better treating any comments with good humor and silence. "He needs to just nod and chuckle, but not answer any questions," Falcon said.
Before You Go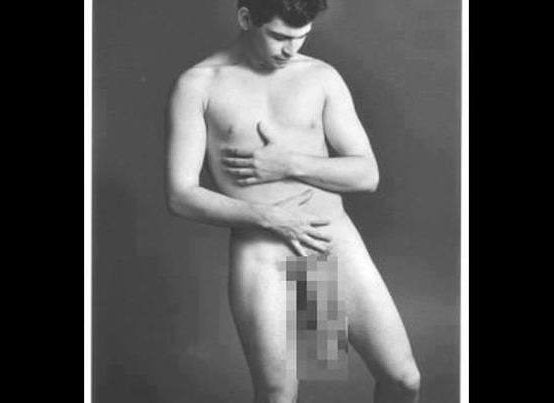 Jonah Falcon, The Man With The World's Largest Penis
Popular in the Community