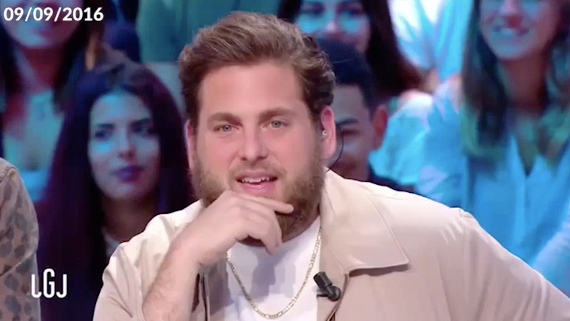 An important rule to remember when interviewing celebrities: Though they may be famous, they're still real people, and they're certainly not your friends.
"I have a fantasy," Fleury said to the actor. "It's that me and you find ourselves in a hotel bedroom one night, we're talking, you're making me laugh, and then all of a sudden your pals Di Caprio and Brad Pitt walk in, and you leave."
Hill clearly wasn't happy with the "joke" as he motioned toward the camera with a half-hearted thumbs up and told Fleury, "I'm glad I came on this show to get ridiculed by your local weather girl. It's nice."
Press for "War Dogs" was reportedly canceled after the event and Fleury ended up apologizing to the actor.
"The problem, Jonah, is that I've lived with you through your movies for 10 years," she explained. "But what I did not think about on Friday, is that is not the case for you at all. In fact, Jonah, I had such a strong impression of knowing you that last Friday I thought I was speaking to a friend, but in reality we are not friends."
Fleury added, "No, the reality is that you have two Oscar nominations and I have two videos on my YouTube account. You have filmed with Scorsese and Tarantino and I have just failed at a commercial for Spontex," a cleaning products brand.
Hill has yet to address the apology, but we know one thing is for sure ― he's not going back to that show anytime soon.
Minou Clark contributed to the French to English translation in this article.