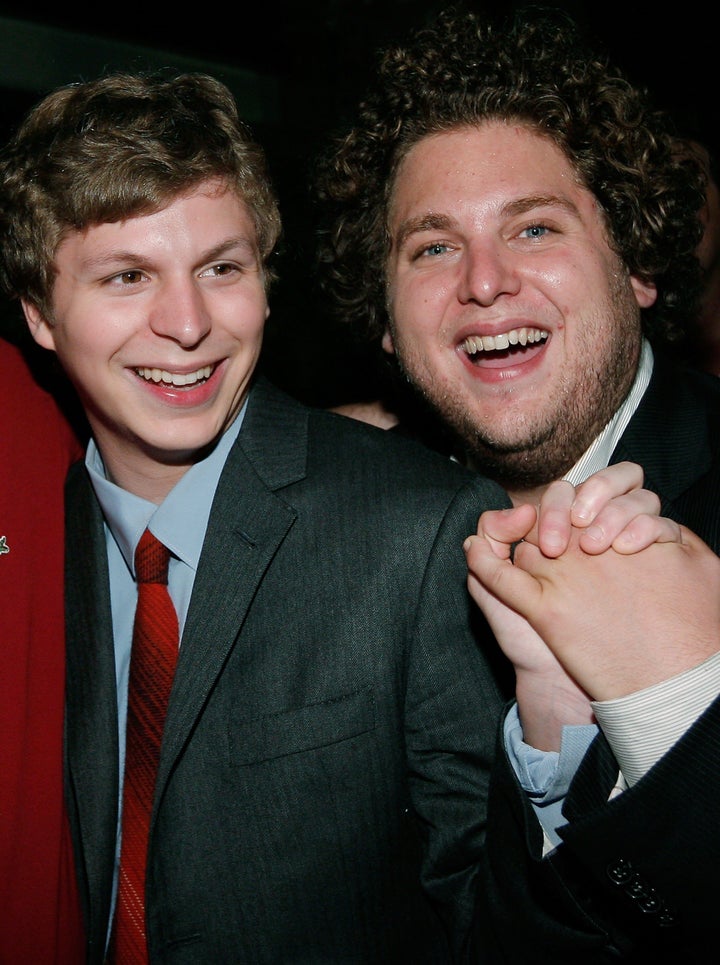 For Jonah Hill, "Moneyball" is a major change. Though he has a number of awkward moments that draw uncomfortable laughs, the movie is his most dramatic turn in the mainstream -- his mumblecore film "Cyrus" offers no comparison -- and tackles issues of insecurity and friendship.
In many ways, as Esquire points out in their new interview with the actor, the movie can be seen as a sort of bromance between Peter Brand -- Hill's character -- and Billy Beane, the Oakland A's general manager who is played by Brad Pitt. Plucked from obscurity in Cleveland and given enormous power in the remaking of a baseball team, the two develop a bond that is more powerful than any game.
Known best for his raunchy, semi-sophomoric coming-of-age films such as "Superbad," Hill told Esquire that that breakout film, which tracks the friendship of two graduating high school seniors, had its own deeper message -- one that many people who like the film couldn't quite handle.
"One of the greatest moments of my career was on the road promoting Superbad with Michael Cera and Chris Mintz-Plasse. We were showing the movie at colleges," Hill remembered. "The kids were losing their minds. But then there's that moment in the sleeping-bag scene when Michael and I say 'I love you' to each other, and all those kids kinda squirmed in their seats in the weirdest way. James L. Brooks wrote the Superbad gang an e-mail after he saw it, and it was really beautiful for us because we all worship him, obviously.
"He watched Superbad with his son, and there was a moment where he looked at his son and realized his son couldn't handle the realization that he loved his best friend," he continued. "The great romance of your youth is your best friend at that age. But when a comedy takes you from laughing your ass off to feeling something without a moment's notice -- that's just different. It just is."
Calling all HuffPost superfans!
Sign up for membership to become a founding member and help shape HuffPost's next chapter