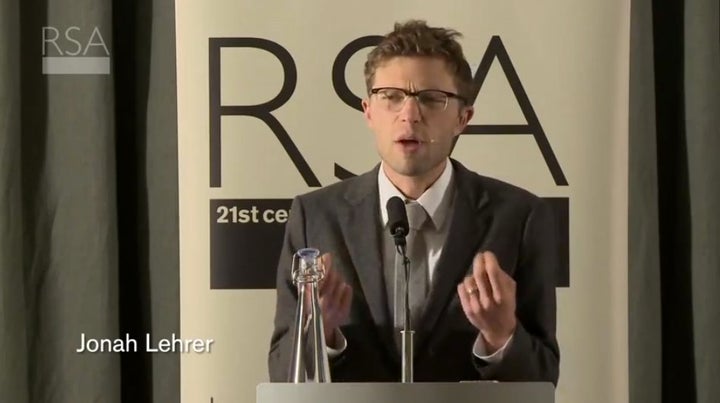 Jonah Lehrer resigned from the New Yorker on Monday, after admitting that he fabricated Bob Dylan quotes for his bestselling book "Imagine."
On Monday, Tablet's Michael Moynihan reported that he questioned Lehrer about several quotes that he could not verify. When confronted with the piece, Lehrer confirmed that he made the quotes up.
The allegations surfaced just over a month after Lehrer was found guilty of recycling his own work. At the time, he apologized and the New Yorker assured readers that Lehrer made a "mistake" that he would not make again.
The newest allegations prompted Lehrer to apologize and resign from his job as a staff writer at the New Yorker on Monday. "The quotes in question either did not exist, were unintentional misquotations, or represented improper combinations of previously existing quotes," he admitted. "But I told Mr. Moynihan that they were from archival interview footage provided to me by Dylan's representatives."
New Yorker editor David Remnick spoke out about the resignation in a statement given to The Huffington Post's Michael Calderone. "This is a terrifically sad situation, but, in the end, what is most important is the integrity of what we publish and what we stand for," Remnick said.
Houghton Mifflin Harcourt will be stopping shipments of "Imagine" and taking the e-book off the market while it determines how to handle the book going forward.
The news prompted people to fire off their best fake Bob Dylan quotes on Twitter. Check some of them out in the slideshow below.
Related
Popular in the Community