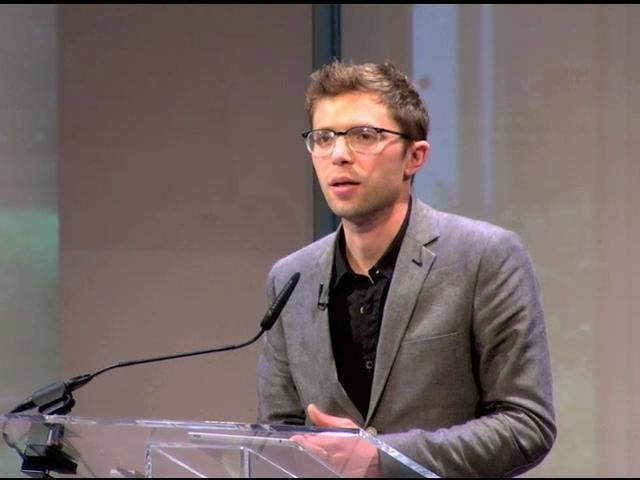 * Moynihan "baffled" by Lehrer's reckless behavior
* Expects plagiarism scandals to recur
NEW YORK, Aug 1 (Reuters) - Journalist Michael Moynihan did not have to read past the first chapter of writer Jonah Lehrer's best-selling book "Imagine: How Creativity Works" to realize the high-profile writer had fabricated some of its material, namely quotes from Bob Dylan.
Yet even after Moynihan exposed Lehrer's misquotations, causing the 31-year-old Rhodes scholar, neuroscientist, columnist, and nonfiction writer to resign from a staff position at The New Yorker magazine and issue an apology this week, he is still mystified by Lehrer's reckless behavior.
"I am honestly baffled by it," Moynihan, who has exposed other cases of plagiarism and fabrications in other books and articles, told Reuters in an interview.
"I have never quite figured out why people do it and I find it endlessly fascinating, especially in the case of Jonah Lehrer, where the quotes were, so, kind of, insignificant. It was so unnecessary."
The psychology behind writers who fabricated or plagiarized material, from journalists Stephen Glass and Jayson Blair to authors such as James Frey, suggests that these individuals succumb to ambition.
"There are brilliant people who are capable of independent, excellent, ethical work who seem addicted to praise that comes from high achievement," said Roy Peter Clark, of the Poynter Institute, a non-profit school for journalism in Florida.
The quick career rise of Lehrer, who had been compared to writer Malcolm Gladwell and had published three books, likely contributed to his downfall, said Clark, because he set up such high early expectations.
Lehrer's literary agent, Andrew Wylie, said the author was not giving interviews or making any further statements.
Moynihan, 37, spent three-and-a-half weeks pursuing Lehrer with "a lot" of emails and phone calls asking about the authenticity of the Dylan quotes for an article for online publication Tablet.
After previous allegations that Lehrer had reused his own material, Moynihan was first troubled in Lehrer's book by a well-know Dylan remark. Lehrer wrote in his book Dylan once said, "God, I'm glad I'm not me," he said. "I'm glad I'm not that." But Moynihan could not find any verifiable reference for that additional last sentence -- "I'm glad I'm not that."
Soon more troubling misquotes emerged, including a Dylan quote about his inspiration for songs - "I just write them. There's no great message. Stop asking me to explain" that Lehrer said was mined from the Dylan documentary "Don't Look Back." But Moynihan could find no record of the entire quote.
After stonewalling Moynihan's requests, Lehrer has now admitted to lying to Moynihan by initially telling him that the quotes were authentic and taken from archival interview footage provided by Dylan's representatives.
In his statement Lehrer said, "This was a lie spoken in a moment of panic" and explained "The quotes in question either did not exist, were unintentional misquotations, or represented improper combinations of previously existing quotes."

Moynihan, a Dylan fan, said the fact that Lehrer had chosen Dylan to misquote made it even easier to verify.
"Dylan is a guy that not only is famously reticent about giving interviews, but his fans are famously psychotic about these things," he said. "It was an incredibly stupid thing to do."
The case has sparked commotion in the media and publishing worlds, especially since it involved top-shelf brands like The New Yorker and Lehrer's publisher Houghton Mifflin Harcourt. The latter immediately halted shipments of the physical books and e-book sales for "Imagine."
But Moynihan and others doubt the Lehrer case will prompt meaningful changes to prevent such fabrications at media outlets and publishers, many of which are struggling to build profitable business models for the digital age.
"This has happened so many times in the past and I have never seen movement," Moynihan said. "The publishing industry is getting killed in a lot of ways....I don't expect they will be adding staff to more rigorously factcheck books."
While the Internet makes it easier for writers to cut and paste, digital technology also makes it easier to track down fraudulent writing, experts say.
"If anything, people are publishing stuff a thousand times faster with fewer checks on facts because of the nature of being first on the Internet," Moynihan said.
Former New York Times reporter Jayson Blair wrote in The Daily Beast this week that the Internet was more of a temptation to copy today than when he admitted to plagiarism in 2003.

None of the major publishing houses contacted by Reuters would comment on who is primarily responsible for fact-checking nonfiction books.
Michael Aloisi, the founder of small publishing house AuthorMike Ink, said most book contracts will state that the author is responsible for the legality of the book's content.
"A publisher could take action to pursue damages, but unless they really want to make an example out of him, most likely they won't," Aloisi said via email.
He said that James Frey signed a lucrative book deal with HarperCollins the year after his book "A Million Little Pieces" published by Random House was exposed as a fraud.
"That hardly seems like a deterrent to me," Aliosi said. "Hopefully though, the more people that do get caught like Lehrer, the more writers will think twice about making something up."
Moynihan's own motivation was the pursuit of fairness.
"People don't like cheaters and this job that we do is at times very frustrating," he said. "But at no time have I ever decided, 'Well you know what, screw this, I am going to make this work and I am going to cut corners,' - I just don't think it is fair."
Still to this day he hasn't read past the first chapter of Lehrer's book. Nor does he have any illusions about his own sudden fame and future.
"I challenge anybody out there to name the person who exposed Stephen Glass. I actually can't," Moynihan said, referring to the journalist, who fabricated articles at The New Republic in the nineties.
"So this will all disappear very quickly, which is fine by me," he added. (Additonal reporting by Patricia Reaney, Editing by Mary Milliken and Leslie Gevirtz)

Related
Before You Go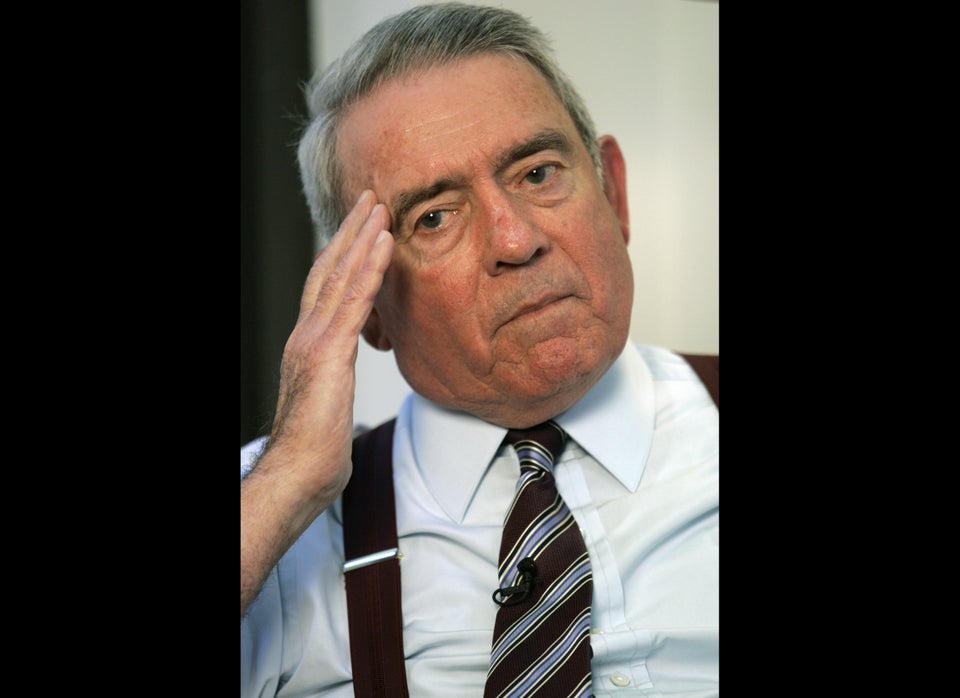 Journalism Scandals
Popular in the Community