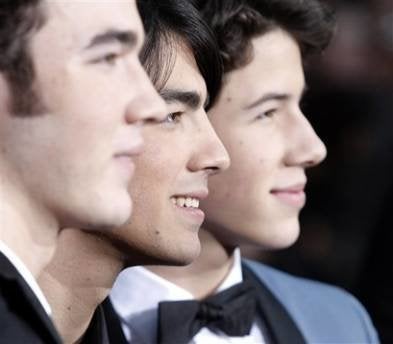 But here's the truth: with their opening weekend total, the Jonas Brothers movie became the third highest grossing concert film OF ALL TIME. That's right. This "flop" has scored bigger at the box office in one weekend than concert films by U2, the Rolling Stones, the Who, Led Zeppelin, Talking Heads, Neil Young, N Sync and countless others did during their entire run. Even having a concert film get released in movie theaters is unusual. The number one grossing concert film of all time is by Miley Cyrus (featuring...the Jonas Brothers) which grossed $65 million. #2 (for the moment) is Madonna: Truth Or Dare, a concert/documentary that grossed $15 million. By next weekend, the Jonas Brothers will have the second biggest grossing concert film of all time.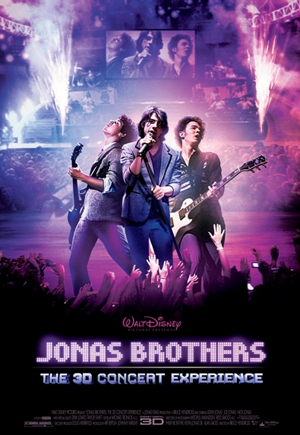 So questions about why it wasn't bigger are a tad crazy. But here's why it wasn't bigger. Miley Cyrus toured for three and a half months, with a ticket frenzy surrounding every stop. (Her opening act for most of the tour? The Jonas Brothers.) In comparison, the Jonas Brothers toured for most of 2009 and sold almost 1 million tickets. There was no crazed, pent-up demand to see them in concert the way there was for Miley Cyrus. And yet they still had an opening weekend total bigger than the complete gross of every other concert film in history, except two.
So don't say the Jonas Brothers fell flat. Say that Hollywood still finds it remarkably difficult to predict the movie-going habits of teenage girls. And don't let early suggestions of massive box office taint a smash hit concert film with the aura of a flop. That would be like tagging any movie that didn't match the grosses of Titanic a failure. Jonas Brothers: The 3D Concert is a huge success by any reasonable standard.
And read David Wild's witty comparison of a showdown between the Jonas Brothers and Scott Walker here. Actually, the comparison isn't so strange, since the Walker Brothers were a huge hit until Scott Walker broke off and released his baroque, increasingly insular solo albums. It would be like Joe Jonas leaving the group and putting out ambient soundscapes on his own. Could still happen....
REAL LIFE. REAL NEWS. REAL VOICES.
Help us tell more of the stories that matter from voices that too often remain unheard.