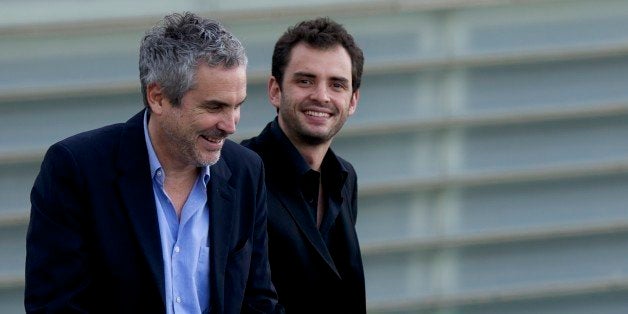 "I wanted to create a roller coast ride where audiences could connect with the main character," says Jonás Cuarón, who co-wrote the screenplay for "Gravity." The film – starring George Clooney and Sandra Bullock as two astronauts stranded in space without a means to return to earth – does feature Cuarón's childhood obsession with space. But more than anything, says the Vassar College graduate, space and weightlessness are "visual metaphors to talk about life" in a philosophical way.
"When you're a kid, the idea of being able to see the earth from faraway sounds amazing," says Cuarón. "But now, I see space as a way to experience re-birth; a journey through adversity."
"Gravity" – a joint project between Cuarón and his father, famed Mexican American director Alfonso Cuarón – has already made headlines ahead of its Oct. 4 release for its jaw-dropping special effects and seamless cinematography. But the film differs from other big budget releases by virtue of the fact that it's the first large scale project that the father-son duo have tackled together.