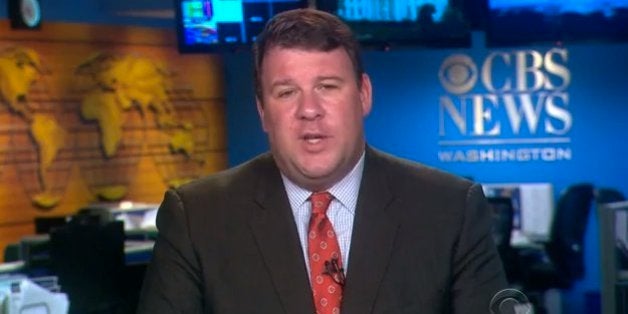 Politico's Jonathan Allen is joining Bloomberg News to cover the White House, 2016 presidential election and presumed Democratic front-runner Hillary Clinton, according to a memo obtained by HuffPost.

Allen, who serves as Politico's White House bureau chief, is well suited to report on the former secretary of state. He's the co-author of the forthcoming book, HRC: State Secrets and the Rebirth of Hillary Clinton.
Last month, HuffPost reported that Allen and The Hill's Amie Parnes, his co-author, received extensive access for their book focused on Clinton's State Department years. Both Politico and The Hill ran much-discussed excerpts this week focused on "Hillary's Hit List."
Even though Clinton has not officially declared her candidacy in 2016, there's a growing beat of reporters closely covering her political future. The New York Times has a designated reporter on Clinton and the Clintonworld more broadly, while Politico, The Washington Post, Wall Street Journal and Associated Press also have reporters focused largely on Clinton's anticipated 2016 run. On Tuesday, CNN's Peter Hamby took a long look at Clinton's support in Iowa -- even as the caucuses are still two years away.
Craig Gordon, a deputy managing editor at Bloomberg News and former high-ranking editor at Politico, wrote in a memo to staff that "anyone who knows Jon knows his professional enthusiasm is matched only by his personal generosity to friends and colleagues, something we will come to know well in the bureau."
A veteran political journalist, Allen is the winner of the National Press Foundation's prestigious Dirksen Award for reporting on Congress and National Press Club's Sandy Hume Award for political journalism. Allen left Politico in 2010 for a job in Democratic politics, but returned to journalism just weeks later.
The full Bloomberg News memo is below:
In his time in Washington, Jonathan Allen has covered the White House, carried out a prize-winning investigation into favoritism in how Congress doled out taxpayer money and been a frequent contributor on many TV shows.

And in his spare time, he co-wrote a book about Hillary Clinton's political rebirth at the State Department, due out February 11.

Now Jon has a new home: the Bloomberg Washington Bureau, where he'll join the team covering the White House and report on the 2016 presidential campaign.

Jon joins us from Politico, where his career took him from turning "The Huddle" into a morning must-read to covering the Obama White House, and his sourcing put readers "inside the room" on stories ranging from the birth of Obamacare to the passage of Dodd-Frank.

Next month, Jon's book with co-author Amie Parnes, "HRC: State Secrets and the Rebirth of Hillary Clinton," hits bookstores. As you may have read already, it's a behind-the-scenes look at Clinton's time at the State Department based on dozens of interviews with Clinton insiders and others.

Anyone who knows Jon knows his professional enthusiasm is matched only by his personal generosity to friends and colleagues, something we will come to know well in the bureau. So please join me in welcoming Jon on board. We're thrilled he'll be here soon.

Craig

Popular in the Community