Below, see 13 Ailes Tales from Alter's book (all quotes from The Center Holds): 1. He Once Worked Out Of A Supply Closet
Rupert Murdoch told senior staffers one Monday that Ailes was "convinced that the whole News Corp. building was bugged: 'Roger came in over the weekend to work in the only room that he thought was secure -- a supply closet.'"
2. He Has A Terrorist Monitor At His Desk
Ailes "had a television monitor on his desk that showed video of the empty hall outside his office so that he would have warning if terrorists were coming to kill him."
3. He Tried To Bombproof His Office
Ailes "tried to order bombproof glass for his office because he thought homosexuals outside News Corp. headquarters on Sixth Avenue might shoot at him (he settled for drawing the blinds instead)."
4. He Flipped Over A 'Muslim-Looking' Janitor
Ailes "demanded that security throw a 'Muslim-looking' man out of the building and the man turned out to be a janitor."
5. Murdoch Finds Him 'Cuckoo' But 'Amusing'
Rupert Murdoch "routinely called Ailes 'cuckoo,' 'bonkers,' 'nuts,' and crazy,' but he also found Ailes's behavior amusing."
6. He Has 24-Hour Security At His House
Ailes has "round-the-clock security guards outside the locked gates of his Putnam County, New York estate."
7. He Enters The Office Through The Side Door
Ailes "insisted on entering News Corp.'s headquarters through a side door used by no other executives, not even Murdoch, who entered through the front."
8. He Has Two Bodyguards
Ailes "had two bodyguards escorting him into the building," while Murdoch only had one, who "doubled as his driver and left him at the curb." 9. He Terrifies Current & Former Staffers
Ailes terrified both current and former News Corp. staffers, and his "apparatchiks monitored their email like the Stasi and wreaked vengeance at his command."
10. He Thinks People Hate Him Because Of His Weight
Ailes, who "associates described as charming but unhinged and a little pathetic," would tell colleagues, "They hate me because I'm fat."
11. He Had Chris Christie & Rush Limbaugh Over For A Secret Lunch
Ailes hosted a meeting at his New York estate for Chris Christie in the fall of 2011. Rush Limbaugh flew in on his private jet to join. Ailes wanted Christie to run for President, but Christie gave three reasons why it wasn't the right time. "I still like to go to Burger King and I'm not going to lose it [the weight]" was one.
12. He Was Tough On Obama In Their One Meeting
Ailes, Murdoch and Obama had a tense meeting in 2008, in which Obama "demanded to know why he was accused of being a terrorist on Fox every night." Ailes denied it, and claimed that his biggest concern was that he "wasn't sure Obama would defend the sovereignty of the United States." After Obama left, Murdoch told Ailes: "Boy, you were tough on him."
13. He Threatened To Quit When Murdoch Told Him To Ease Up On Obama
Ailes threatened to quit Fox News after Murdoch "pushed him to moderate Fox's coverage of Obama." He was given a "lucrative five-year contract" instead.

Before You Go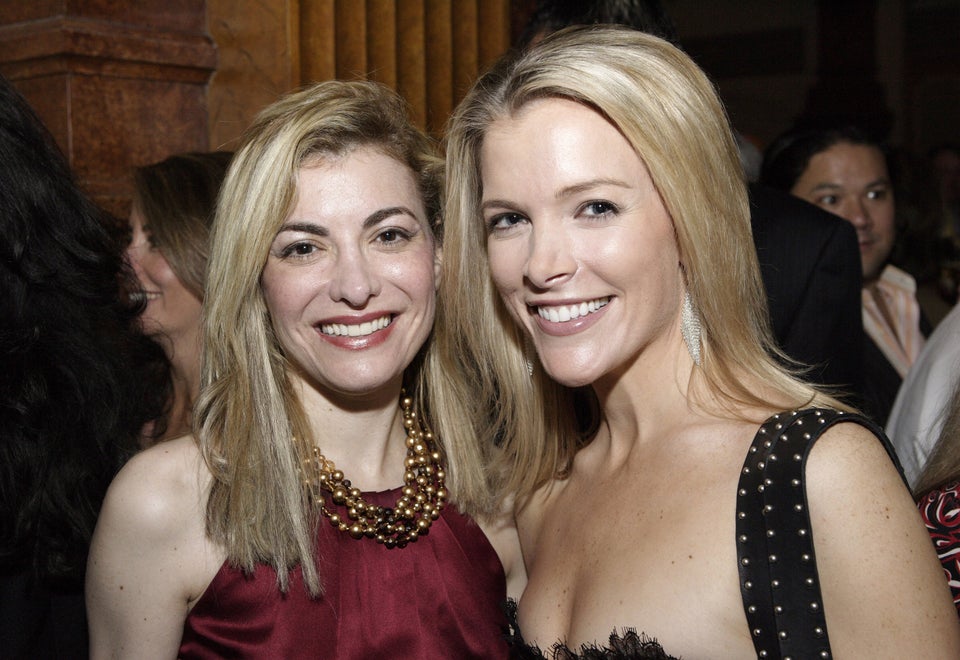 Megyn Kelly Style Evolution
Popular in the Community