Jonathan Brown loves broken glass. He loves fragmented tile, small angular pieces, and smacking a hammer into solid mass, sending vibrations into the air and separating chunks of material with one forceful hit. Jonathan Brown is a mosaic artist who creates majestic waterfalls, koi fish driveways and mood-altering hospital decor.

While backpacking from Mexico to Panama at age 17, Brown was taken aback by the vibrant tile work that seemed to cover Central America. It could have been the colorful pieces, or the way those pieces seemed to fit perfectly next to each other without ever having touched, that influenced Brown so heavily. But the mosaics stuck with him throughout the trip and back to Texas, where he picked up a hammer, began smacking away and eventually turned this interest into a full blown career.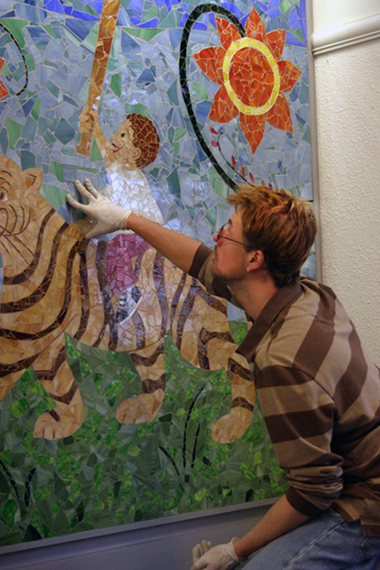 Like the start of many success stories, Brown had very little money and not much of a plan. One day, his friend came over, carrying a crate full of broken tiles from a restaurant. Brown dumped them out and began to mosaic the crate. Shortly after, he sold is for $7,000. At 18 years old, Brown started his now flourishing company, Modern Mosaics, Inc. Their functional and beautiful works of art can be seen all over the U.S., especially in Houston where Modern Mosaics, Inc. has their top floor studio overlooking the city.

"When I started the company, I would get frustrated and impatient. Now, I can do a square foot of mosaic in no time, and I'm consistently training my team, and myself, to improve and innovate. When I started, I was a messy, long-haired teenager with intense ambition. I kept trying to find the right designer or architecture firm to pitch my ideas to, but no one would budge. Every 2 weeks, for 2 years, I called Skyline Art Services. I'm just persistent like that and I knew what I wanted. They were mad, but gave me a chance, and now they are the number one service I work with, with a bunch of projects under our belts."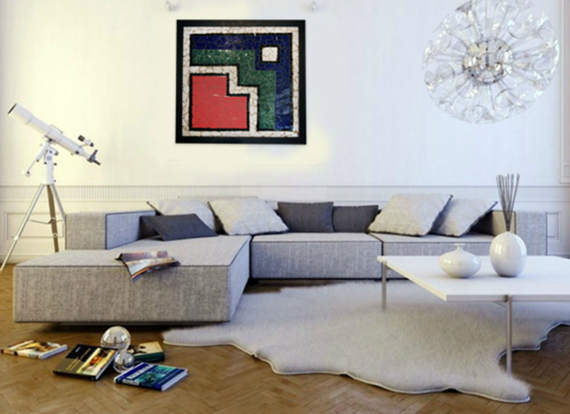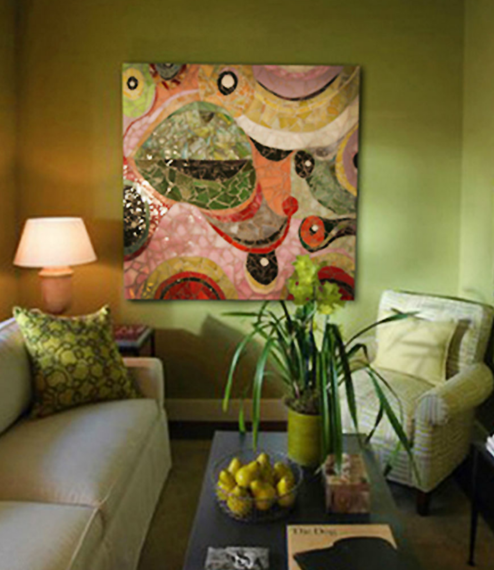 Jonathan Brown will mosaic anything he can. It is out of this optimism and confidence that he lands such interesting and unique commissions. A few past residential projects include a backlit, dimmable, stained glass floor piece for one of NASA's engineers, a mosaic kitchen forest scene and a spiral staircase, an outdoor, mosaiced Roman statue made of pebbles and a koi pond in the middle of a driveway. And these are just the residential pieces.

With help from Skyline Art Services and CODAworx, Brown has created dynamic works of art in almost every hospital in Texas. In the Children's Memorial Hermann Hospital in Houston, Brown and his team created an entire park, equipped with trees with fluttering "leaves" situated under the hospital's vents, for terminally ill children who are unable to enjoy the outdoors. Sketched in the monumental tree is "Fondren Park," dedicated to the Fondren Family, who are prominent benefactors to the hospital. In the Roger Clemens Pediatric Wing, lining the walls are majestic animals, gorgeous flowers and children playing baseball. The installation is sanded down to a completely flat surface, enabling children to run their hands along the art. When you walk into Polly Ryon Memorial Hospital, Miami Valley Hospital in Ohio or Fort Belvoir Army Hospital in Virginia, you can see Brown's massive, eye-catching designs and works of art. Some live in the lobby, some with their own wall, illuminated by spotlights, all there to please the eye and comfort patients.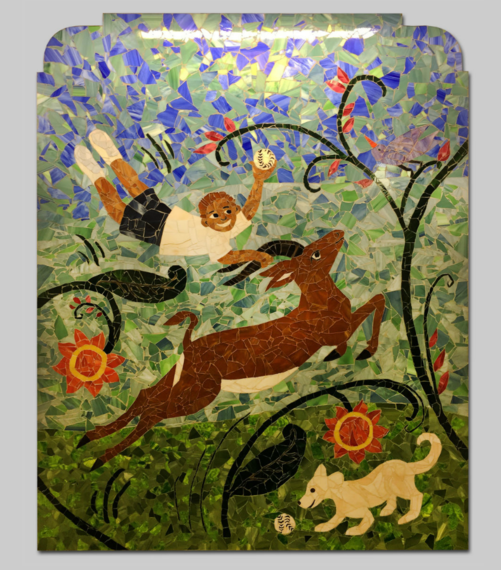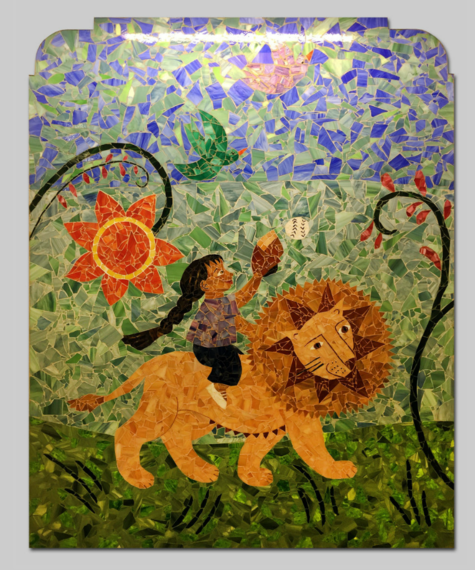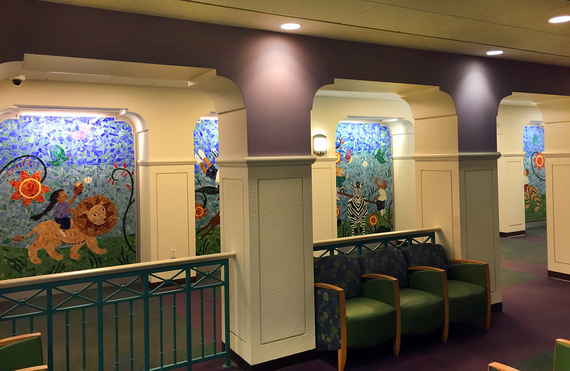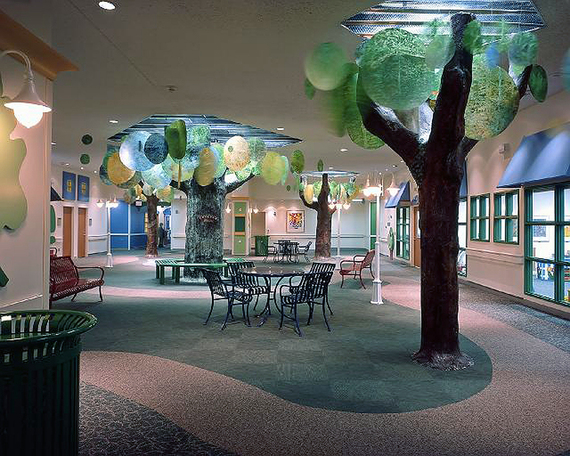 "It was 3 am and my first hospital commission. There I was on a ladder, exhausted by working, and some young guy came up to me and said, 'I just want to thank you for doing such a beautiful job. My mother just had her legs amputated, and all she can talk about is this beautiful mural you're making.' Justifyingly so, the smallest amount of fatigue vanished and all I could feel was joy and gratitude. It changed my perspective completely. I'm doing what I love and affecting people while I do it."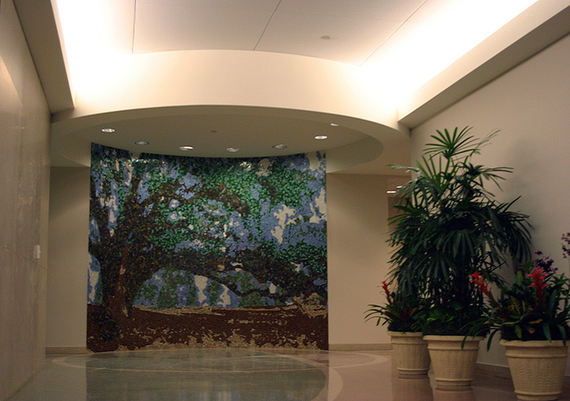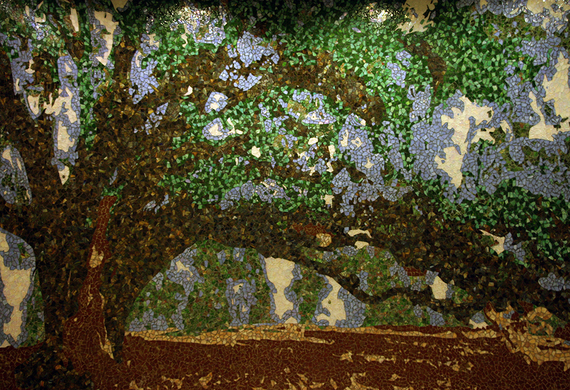 Some of Brown's pieces could easily be mistaken for a painting if viewed from a distance. The intense detail and balance of color contribute to a larger picture, one that works together so cohesively, that it is hard to imagine its state of shatter. Brown's materials are usually composed of broken tiles or glass, grout and colored dye, but materials shift with every project. One of the many factors that set Brown apart from other mosaic artists, including the beautiful, historic pieces of Central America, is his consideration of color between the lines. As in, he uses colored grouting between the tiles to make a unified piece. The complementary or sometimes matching colored grout aids with this "painting" aesthetic of his work, binding the pieces of tile or glass both visually and literally.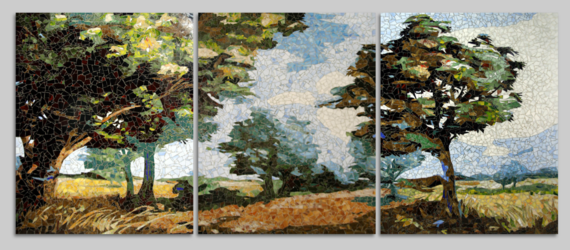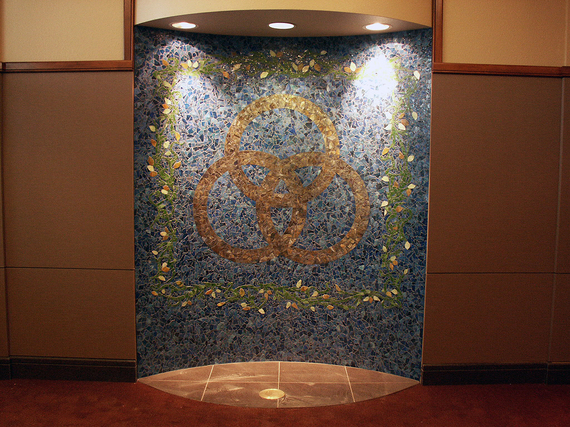 As for current projects, in Madison, WI, Brown and his team are creating a 121'x14' waterfall mural on a building in the center of the city. They plan on using an array of LED lighting to simulate movement. To see more of Jonathan Brown's work, visit http://www.mosaicart.us/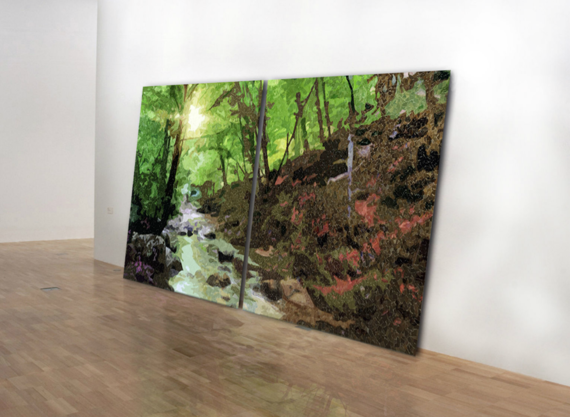 REAL LIFE. REAL NEWS. REAL VOICES.
Help us tell more of the stories that matter from voices that too often remain unheard.