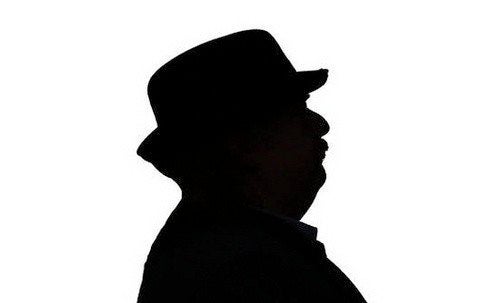 It's about time! Pulitzer prize-winning food critic Jonathan Gold will be the subject of a new documentary about his life and love: food in Los Angeles, Calif.
The film, still untitled, will be directed by Laura Gabbert and produced by Holly Becker and Braxton Pope. Two of the filmmakers, Gabbart and Pope, have shined a spotlight on LA's hidden worlds in previous projects. Gabbart's past documentaries include "Sunset Story," about a retirement home in Los Angeles, and Pope has just produced "The Canyons," an erotic thriller about twenty-somethings in Los Angeles that stars Lindsay Lohan and porn star James Deen.
The good-humored Gold released this statement about the film:
I loved Laura's film "Sunset Story" ... So when she approached me about making a film using me as a prism through which to look at food as a prism looking at Los Angeles, it sounded like a good idea. And you wouldn't believe how fetching I look in a burqa.
We're not exactly sure what the burqa is about, but we can't wait to find out.
All pretense of anonymity (a food critic's most powerful weapon) went out the window in 2007, when Gold was honored with a Pulitzer Prize for his food writing -- the first and only culinary critic to win the award. In addition to writing for the Times and LA Weekly, his byline has also appeared in Los Angeles Magazine, California and Gourmet.
For native Angelenos, Gold's food adventures (chronicled in both his columns and the book Counter Intelligence) have created a deliciously detailed map of Southern California. For those new to the area, reading him is also the fastest way to feel like an insider. At HuffPost LA, we can't express enough how much we treasure Gold, and neither can the foodies in the slideshow below:
Related
Popular in the Community