Sounds like "Looking" is planning to go out with a literal bang.
"There's a lot of sex," Groff told writer and editor Kevin Sessums in an onstage interview, according to Broadway World. "I don't want to say who it was with, but I just shot the most intense sex scene I've ever done."
The 30-year-old actor, who is currently on leave from his Beyoncé-approved stint as King George in the smash Broadway musical, "Hamilton," said he was proud of the way that "Looking" opened minds, particularly when it came to gay sex.
"One of the cool things about 'Looking' is that after the first season, a lot of people -- shockingly, liberal, open artists in New York and L.A. -- said they didn't know that gay people could have sex while facing each other," he said. "The show illuminated intimacy in sex [between men] without being porny or salacious. Those scenes felt very real and true to life. I was excited to do them."
"Not a day has gone by that I haven't wept," he said. "It's been very emotional [but] great that we get to say goodbye to San Francisco and our characters.''
The out actor also opened up about still being "deep in the closet" during his breakout role in Broadway's "Spring Awakening," for which he received a 2007 Tony Award nomination.
"I had a boyfriend who was my 'roommate.' And we kept two bedrooms [in case] family or visitors came over," he recalled. "I was only gay between the four walls of that apartment. I was very compartmentalized."
After he left the show, Groff says he went to Italy on vacation and had an epiphany of sorts, and these days, it's a much different story.
"I didn't realize how suffocating being in the closet was all those years. Now that I'm out, it's liberating to talk about it," he said. "I'm really proud to be gay.''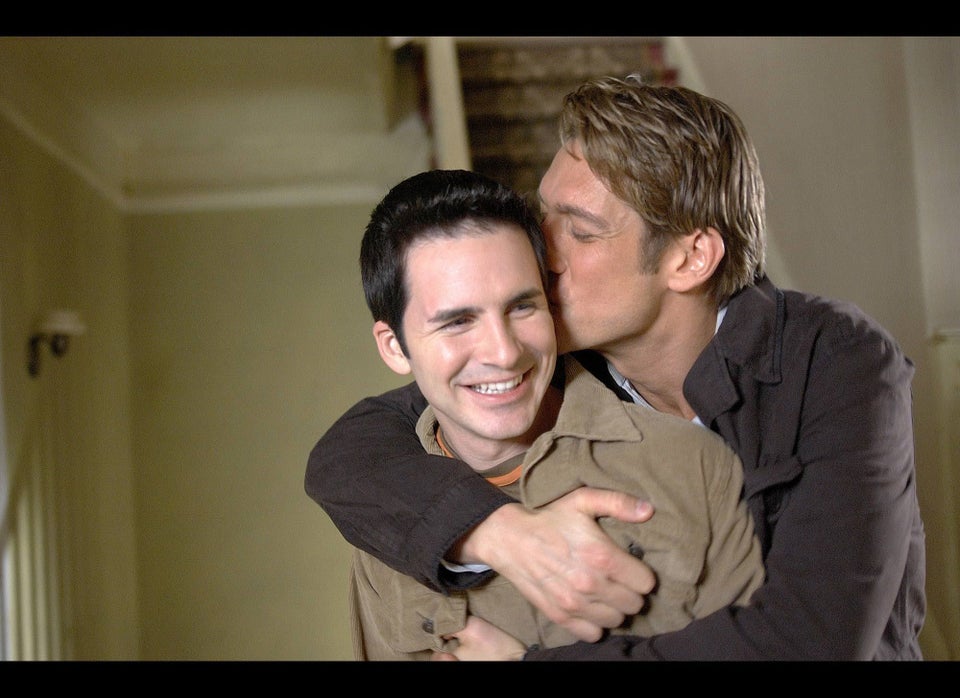 Favorite Gay TV Couples
Popular in the Community