Although generally childhood is portrayed as a time of innocence and bliss, the reality is often far more sinister. Photographer Jonathan Hobin captures our childhood fascinations with the darkest aspects of adult life in his polarizing series "In The Playroom." The series recreates disturbing historical moments such as the attacks on September 11, 2001 and JonBenét Ramsey's death. We reached out to Hobin to learn more. (Scroll down for slideshow.)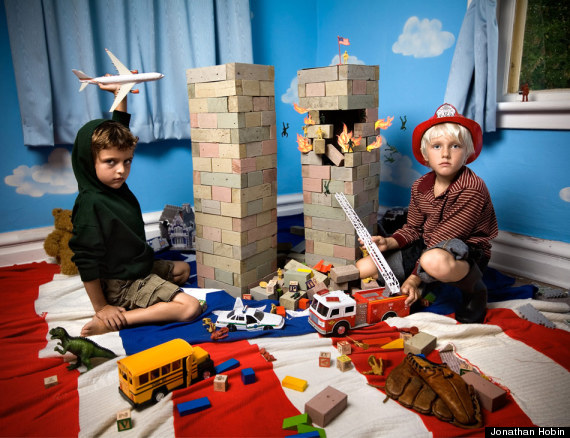 HP: What are you trying to communicate with this project?
JH: It is a commentary... on what it means now that we are moving into this new era of constant media. We are no longer just consuming media, we are also generating it. We have to be careful. Also, a lot of my work focuses on the darker aspects of childhood. I am trying to break down the notion that childhood is a time of innocence. Most people generally accept this vague idea of a happy childhood while having horrific stories from that time in their lives. I want to challenge the habit of remembering childhood with rose-colored glasses.
HP: It's a contentious collection of images. What have been the reactions against the series?
JH: I have had people say I should be killed or that I am a child sex predator. People track me down and call me at home. In my own mind I thought the project would be at the very least interesting and at best thought provoking. I thought some people may be uncomfortable, but some of the reactions are so extreme it is shocking. On the other end, I have had mostly an extremely positive reaction. I got a letter from a mother of a boy with autism who said thank you for expressing that childhood is in fact truly painful.
HP: Was there any event you deemed too dark to recreate with children?
JH: In my opinion, if it is reflected in the media and we are seeing it already it's open game. As for how it is represented in my photographs, I think there is room to go too far, but not really with the subject matter. If we see it, then children see it.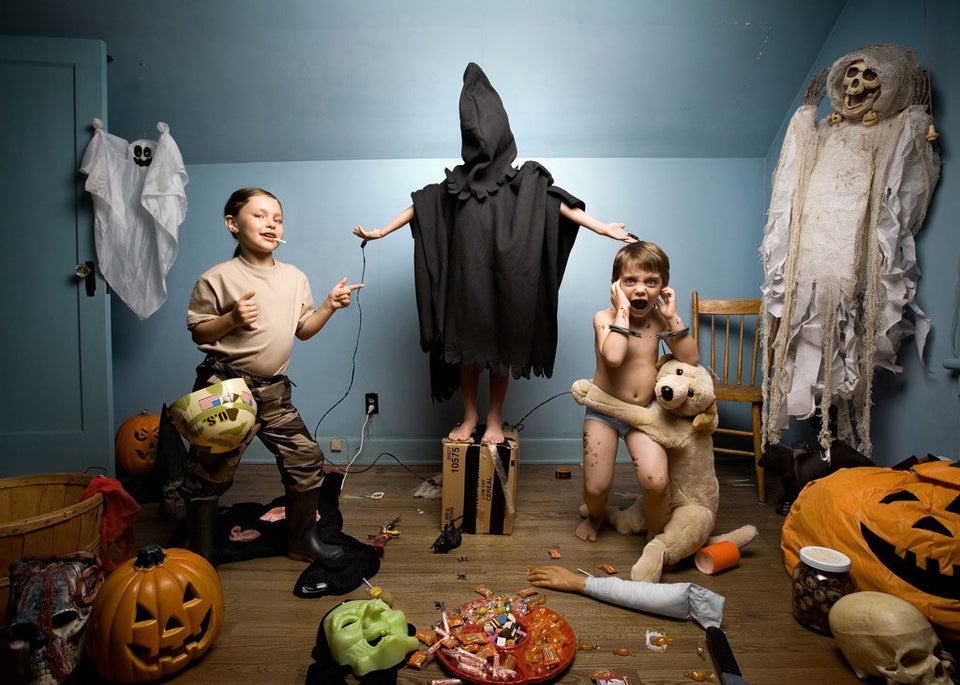 Jonathan Hobin
Related
Popular in the Community