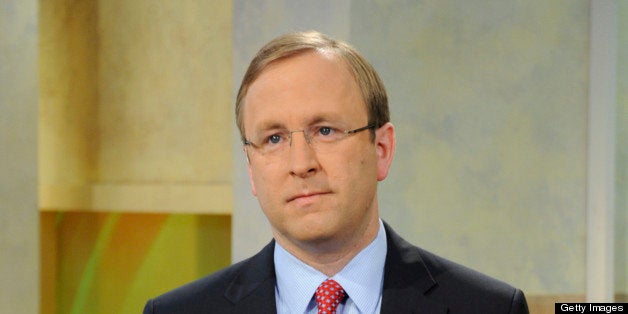 In ABC News' blockbuster story Friday on the shifting Benghazi talking points, chief White House correspondent Jonathan Karl wrote that his network had "reviewed" White House emails referenced in the article.
By describing White House emails as having been "reviewed by ABC News," the reader would understandably assume Karl personally looked them over, even if later referencing "summaries of White House and State Department emails."
But Karl didn't personally review an email sent by Ben Rhodes, a top White House aide on national security matters. He was provided a detailed summary from a source.
" target="_hplink">published the Rhodes email in question and wrote that it "apparently differs from how sources characterized it to two different media organizations."
Tapper wrote that "whoever provided those accounts seemingly invented the notion that Rhodes wanted the concerns of the State Department specifically addressed."
An ABC News spokesman said that "assuming the email reported by CNN is accurate, it is consistent with the summary quoted by Jon Karl."

Indeed, Karl pushed back on any suggestion that he didn't get the thrust of the email's contents correct -- regardless of whether he reviewed the email himself or was provided a summary by a source. Karl wrote:
I asked my original source today to explain the different wording on the Ben Rhodes e-mail, and the fact that the words "State Department" were not included in the e-mail provided to CNN's Tapper.

This was my source's response, via e-mail: "WH reply was after a long chain of email about State Dept concerns. So when WH emailer says, take into account all equities, he is talking about the State equities, since that is what the email chain was about."
Karl also noted that the "White House has refused multiple requests -- from journalists, including myself, and from Republican leaders in Congress -- to release the full e-mail exchanges."
And on that point, at least, Karl and Tapper see eye to eye.
Tapper tweeted that he agreed with Karl and that the White House "should release the full emails."
"If there's 'no 'there' there,'" Tapper wrote, "as POTUS said, shouldnt be a problem."