 Koppenhaver, 32, was taken into custody about 1:45 p.m. after Simi Valley Police Department officers discovered he was staying in a local motel after a week on the lam. They notified the U.S. Marshals Department, which issued an arrest warrant.
Inside the room was a small quantity of cash and some pizza.
He has been transported to the Ventura County Jail, but will eventually go to Las Vegas, the city he fled after the alleged Aug. 8 pummeling of Mack that left her with broken bones, a ruptured liver and diminished eyesight.
At about 2 am Friday morning, Jon Koppenhaver arrived unannounced to my home in Las Vegas, NV, after he broke up with me in May, he moved out of my house and back to San Diego. When he arrived, he found myself and one other fully clothed and unarmed in the house. Without a single word spoken, he began beating my friend; once he was finished, he sent my friend away and turned his attention to me. He made me undress and shower in front of him, then dragged me out and beat my face.
Mack also sent photos of her battered body.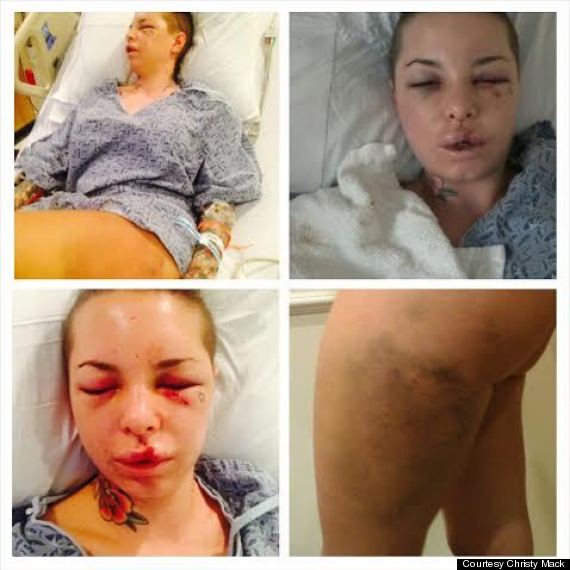 "I have no recollection of how many times I was hit, I just know my injuries that resulted from my beating," Mack said. "My injuries include 18 broken bones around my eyes, my nose is broken in 2 places, I am missing teeth and several more are broken."
Mack said she can't chew or see out of her left eye. "My speech is slurred from my swelling and lack of teeth. I have a fractured rib and severely ruptured liver from a kick to my side," Mack said.
Her ex "sawed much of my hair off with this dull knife," she said.
Mack continued, "He has beaten me many times before, but never this badly. He took my phone and canceled all of my plans for the following week to make sure no one would worry about my whereabouts. He told me he was going to rape me, but was disappointed in himself when he could not get hard."
When Koppenhaver went into the kitchen and left her in a heap on the floor, she escaped by running to a neighbor's house.
On his Twitter account last week, Koppenhaver appeared to defend himself while still on the run from police.
Before You Go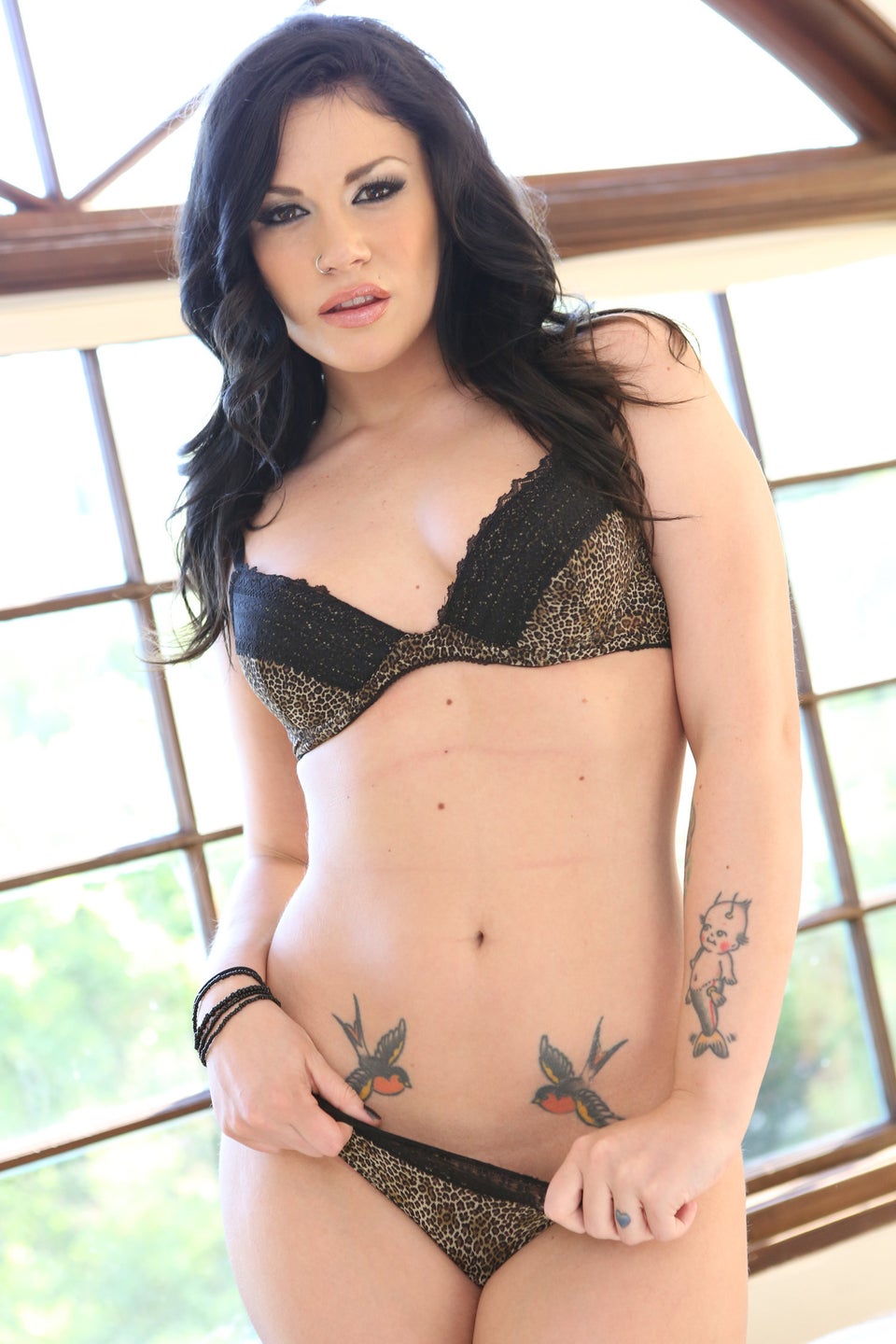 Porn Star Gallery
Popular in the Community