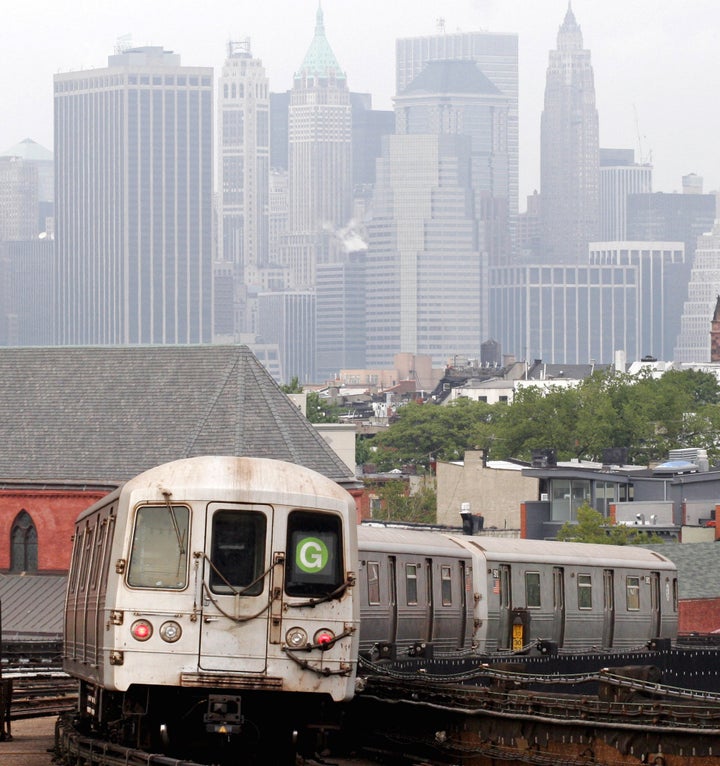 Everyone loves to hate the G train-- but one man's complaint against the Brooklyn and Queens locomotive really takes the cake.
Jonathan Lynn, 32, is suing the MTA for an April 2010 incident during which he claims he had to break his own arm to free himself from the clutch of the G train's doors as he was dragged along the platform at the Classon Avenue stop in Brooklyn.
Lynn had walked down to the platform to find a train already there and a conductor waving him aboard, according to the lawsuit filed in Brooklyn Supreme Court earlier this month.
The train was stopped one car length from the end of the platform, reports the New York Post, and the doors to the first car were closed, so he ran to the second and started to board when the doors slammed shut.
As Lynn struggled to break free, the train started to move and there was no one in the car to help him.
"I started jogging and screaming," he told The New York Daily News. "It was the wall approaching that gave me the final push to do anything I could to get out" adding, "I didn't think it was real. I thought the door's going to open, he's going to stop, he's going to hear me," Lynn said, referring to the conductor, "I bounced off one of the pillars, hit my head and that's the extent of my memory."
The lawsuit, which seeks unspecified damages from the MTA and two MTA employees, claims Lynn suffered multiple fractures and a gaping wound in his arm as well as a head injury, according to the Post.
Related
Popular in the Community