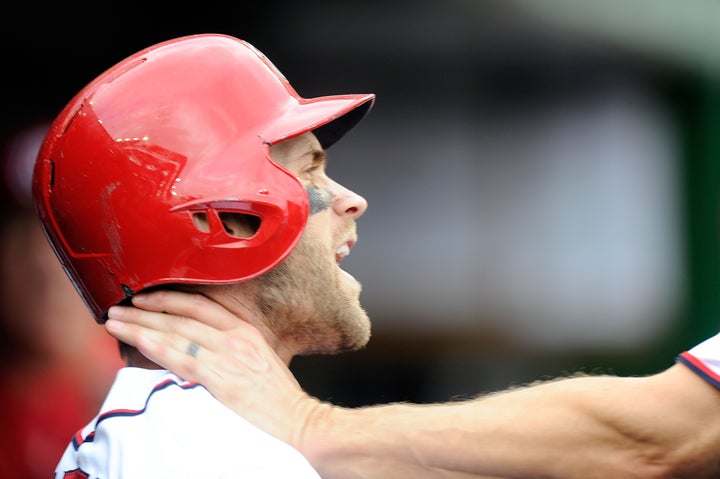 The Washington Nationals shocked the baseball world on Sunday when the team's closer, Jonathan Papelbon, choked teammate Bryce Harper in the team dugout, leading to a fight between the two. Then MLB players as a whole did so once again afterward by anonymously ripping Harper, not Papelbon -- although publicly, some MLB players are simply shrugging this off as more common of an occurrence than outsiders realize.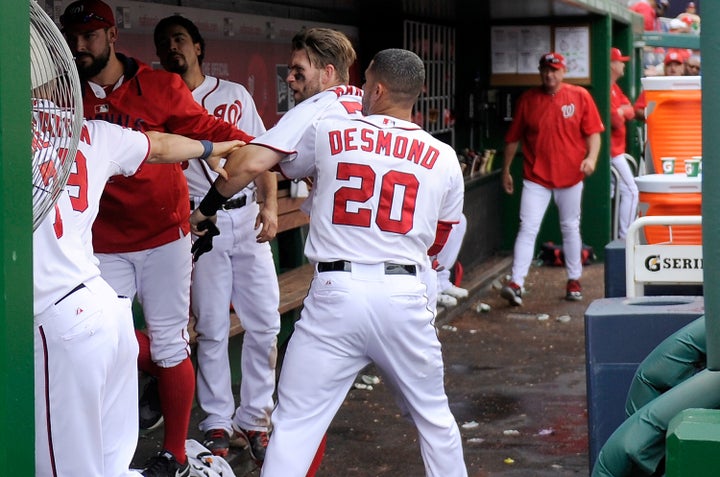 "I would have done the same thing if I were Papelbon," one player anonymously told Nitkowski.
"Pap did what should have been done three years ago. Veteran players should be doing this across the league," another added.
"As a teammate, you always feel you have the right to say something to someone if you feel it's wrong or hurts the club. Right after the popup is not the best time to call out a hitter," one said.
While MLB players agree that Harper's lack of hustle warranted a strong response from his teammates, they acknowledge that handling the matter inside the clubhouse and at a different time would've been more appropriate.
One player, however, was unequivocal in his assessment of Harper.
"He quit on his team after the fight, just like he does on popups."
Following Nitkowski's initial report, former MLB pitcher LaTroy Hawkins publicly supported Papelbon.
UPDATE: (1:47 p.m.) The Washington Nationals are siding with Harper here. Papelbon has been suspended for four games without pay by the club, they announced on Twitter on Monday afternoon: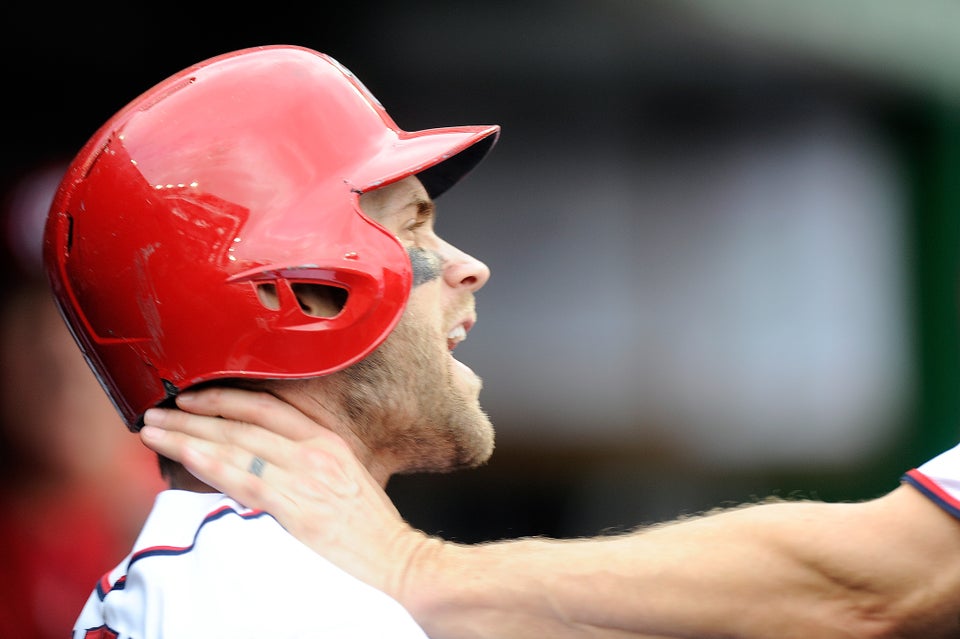 Jonathan Papelbon Chokes Bryce Harper
Popular in the Community