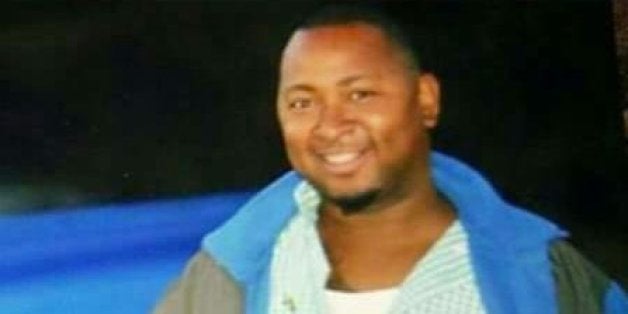 The Mississippi Bureau of Investigation is looking into the case of an unarmed black man allegedly strangled to death by a white cop this week.
Jonathan Sanders, a 39-year-old Stonewall resident, died last Wednesday evening following an altercation with an officer. Sanders -- who owned horses and a buggy -- was exercising his horses when he was approached by officer Kevin Herrington.
Stewart Parrish, an attorney who was representing Sanders on a drug-related charge prior to his death, says that Herrington pulled Sanders off his horse and strangled him between 10:30 and 11 p.m. that night, WTOK reports. According to the Guardian, Parrish is making the allegations based on the accounts of family members who witnessed the incident. Charita Kennedy, Sanders' girlfriend and mother to their 1-year-old son, told WTOK that Sanders was not violating any laws when Herrington confronted him.
The Guardian and other outlets reported that Parrish said family members told him a flashlight was used to strangle Herrington, but Stonewall Police Chief Michael Street has denied those allegations. He told the Guardian that "there was no flashlight used to choke anybody -- that's false."
A cause of death won't be officially determined until an autopsy is completed.
Parrish told the Guardian that family witnesses could see Sanders struggling, saying, "Let me go, I can't breathe" before his death.
The Mississippi Bureau of Investigation has now stepped in to handle the case, according to WMC. Herrington has been placed on paid administrative leave as the investigation continues.
UPDATE 3 p.m. -- Attorney C.J. Lawrence, an attorney with Lumumba & Associates, told HuffPost he is now representing the family. Lawrence would only confirm that this incident is a case of "an unarmed black man being killed as a result of a police officer."

Like Us On Facebook |

Follow Us On Twitter |

Contact The Author
Popular in the Community