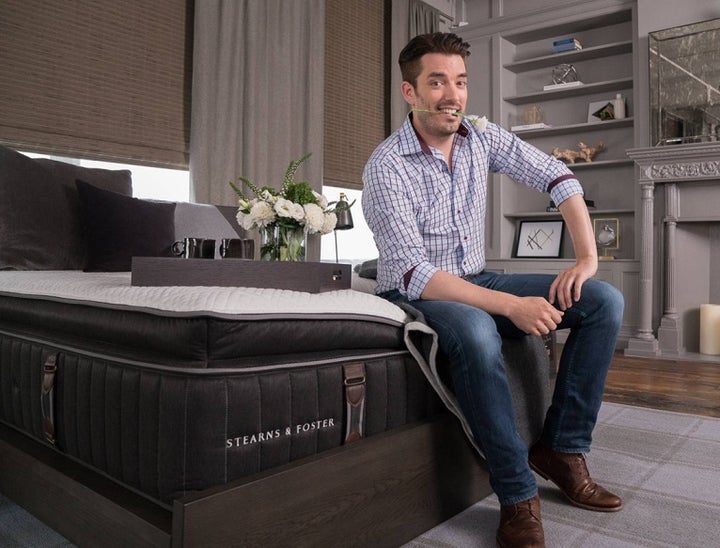 Invest in important things.
You'd think that's advice from a financial planner or life coach, right? It's actually from Jonathan Scott, co-host of HGTV's "Property Brothers." "Invest in important things" is what he tells people who want to upgrade their home because, according to Scott, key furniture is what anchors your living space.
The 38-year-old says you don't always need a professional when choosing accessories and materials. Give your residence that wow-factor but keep in mind where you spend your cash. "When it comes to design, you can handle most things yourself. And you're better off investing in important things such as the bed and sofa."
Look at styles other people already like
When it comes to remodeling the bedroom, homeowners have different tastes. And here's the caveat: All the possible combinations can lead to you becoming overwhelmed with infinite choices and little time and a limited budget.
Should you get a bold or light paint color? Modern or rustic fixtures? Risqué or toned-down artwork? Area rugs or none at all?
Scott says do-it-yourselfers (DIYers) should consider what's trending on social media. That'll help to cut down your cosmetic options to the top two or three. For instance, Jonathan Scott recently created three master bedroom designs with Stearns & Foster (Edgy Glam, Mid-Century Modern and Transitional) to show quick examples of how to revivify your retreat. Inspired by the reinvented 2016 mattress line-up and listening to his fan's wants on social media, Scott chose three bedroom styles that most people can incorporate into their own homes.
Jonathan Scott also conveys his most revealing insight: He believes the bedroom's purpose is rest and reprieve — not activity. Consider that 35 percent of Americans report their sleep quality as "poor" or "only fair" according to the National Sleep Foundation. To Scott, knowing the bedroom's purpose — better sleep — should help you identify which items are better suited for the living room and other areas.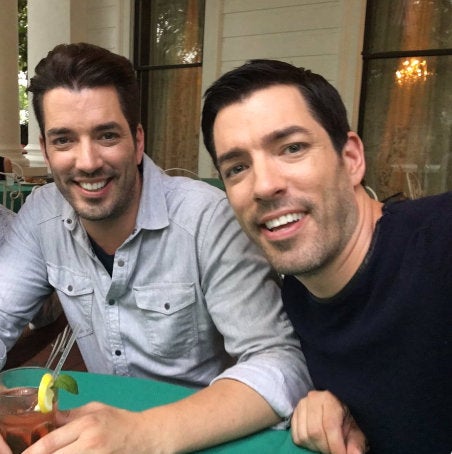 Create a serene bedroom area
"The bedroom is all about you. It shouldn't be a chaotic place where you're working in bed, or the kids are there and toys are everywhere. It should be a serene environment where you love to wake up refreshed. The most important furniture is the bed because it's an investment in your sleep. I partnered with Stearns & Foster because it's literally the most comfortable bed I've ever slept in."
Scott, a Stearns & Foster owner himself, sleeps comfortably in his Reserve Collection mattress.
Here are a couple of tips for anyone looking to remodel their bedroom or household.
Most homeowners don't know what they want, says Scott. "As a homeowner, you've got to look at what you want: Go to Pinterest or Google Images and find designs that you like. Figure out what you like so that your remodeling project becomes easier. And stick to your decision."
He says redesigns can get difficult when a client has a hard time making a decision, or flip-flops back and forth. An easy client who knows what they want can get an initial design after only one or two days — and the renovation typically finishes after six to seven weeks.
With indecisive clients, the process can take nine weeks.
Aesthetics should reflect your personality
"If someone really loves the Mid-Century Modern design, there's a way to make it relaxing and inviting but to also have that Mid-Century flair."
Scott adds that accessories can be just as important to getting a certain look. "With the three design styles, you'll notice that the overall aesthetic is fairly neutral. So the wall, the floorings, I didn't change any of that. All of the designs came from the finishes such as the area rugs and the curtains."
The housing market is heating up
Think that renovation these days are only for weekend warriors? Guess again. Upscaling your residence to a glamorous abode can mean capital gains in today's housing market.
After nearly two decades in the industry, Jonathan Scott knows what motivates homeowners. "The most common thing people want out of their homes is that it should be an "oasis." The keyword is "oasis" says Scott, who lives in Las Vegas. "Homeowners want great sleep and they want an aesthetically beautiful home. They want their kitchen to have a big island and they want their house to be upscale — usually more than what they can afford."
But don't underestimate the remodeling effort required to have great interior cosmetics. As the saying goes, beauty takes hard work. "Everyone wants a beautiful home whether they're homeowners or renting, and they see it happen easily on the show," says Scott. "The show makes it easy for people to get inspired but it's not quite that easy. I have a huge team supporting me."
How do you accentuate your bedroom?