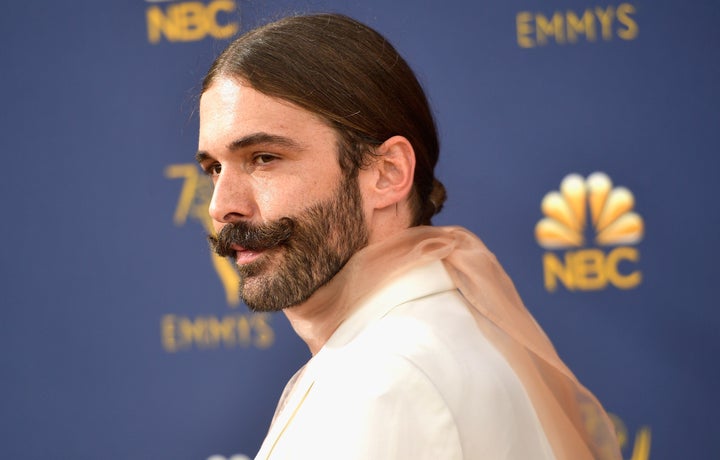 Jonathan Van Ness is quickly becoming the style icon we all need.
The "Queer Eye" grooming guru has proved time and time again that he's not afraid to take a fashion risk, honey, and he's constantly inspiring us to just be ourselves.
JVN loves experimenting with his style and with every outfit shows us that style rules are meant to be broken. (As he said of his Creative Arts Emmys look, he came to "slay and fuck a gender norm.") He's giving us casual sweats. He's giving us fierce red carpet realness. He's giving us "femme beard and a lot of leg." He's giving us gender fluidity. And we are here for all of it.
On Monday night, the "Gay of Thrones" star once again stole the show when he arrived at the 70th annual Primetime Emmy Awards wearing a white suit and sheer turtleneck. He paired the look with black heels and a small purple satin purse, because it wouldn't be a Van Ness outfit without a little gender-bending.
Below are 14 other times JVN slayed gender norms with his style, successfully inspiring us to break the rules. To use the breakout star's own words: Who gave him permission to look this good all the time?
This story has been updated to include info about Van Ness' Primetime Emmy Awards look.