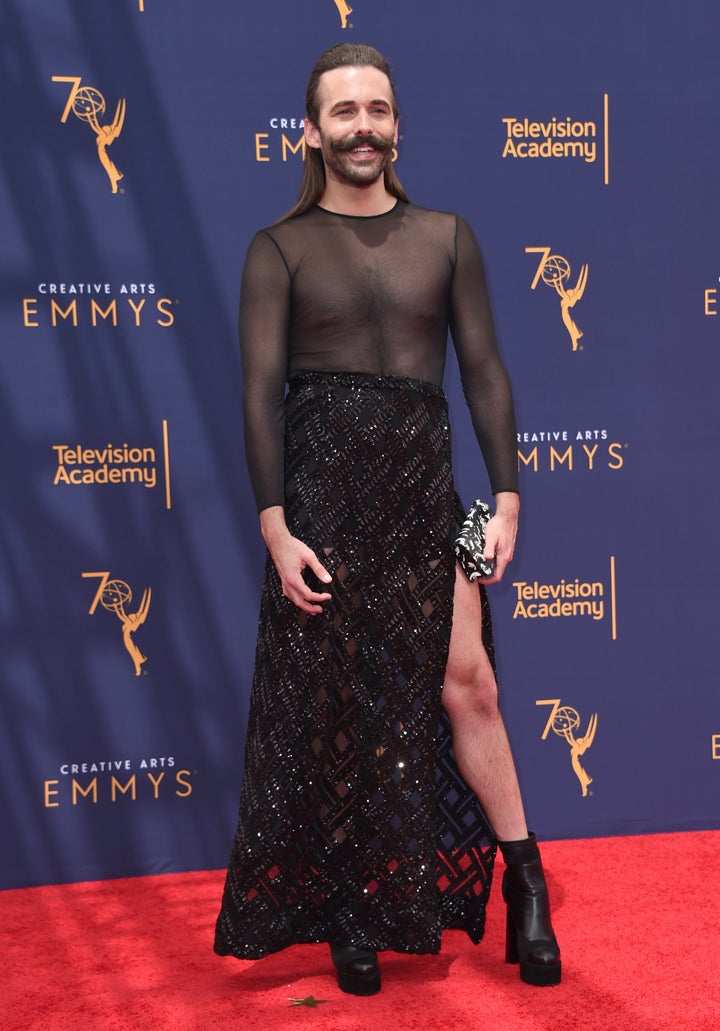 Jonathan Van Ness built a home in Netflix-watchers' hearts faster than he delivered epic one-liners on the first two seasons of the cult-followed "Queer Eye." He seems forever giving fierce commentary, haircuts, a refreshing embrace of his femininity and, above all, a rock-solid sense of self-love.
So, can you believe that we jumped on the gorgeous opportunity to talk to him about how he reached such levels of confidence? Yes, of course you can.
Van Ness recently teamed up with Smirnoff to promote the vodka's use of non-GMO grain.
We chatted with him at recent event celebrating the marketing partnership about his self-love journey, when he feels the most confident, and the "Magnificent Seven," natch.
Your fans admire you not only for your fierceness, but for the way you embrace your identity and femininity. What was that path like?
Well, I think when you're the only boy cheerleader in a little town on a hog farm [laughs]. I always joke it's like, impossible to embarrass me, like you really can't. It's like those rock polishers in the early '90s where you put it in and you're like, 'I did so much work polishing.' I'm very comfy with myself because I went through the spinner as a kid so now I'm just like happy to be in the world. I'm like, "Oh my god, yay."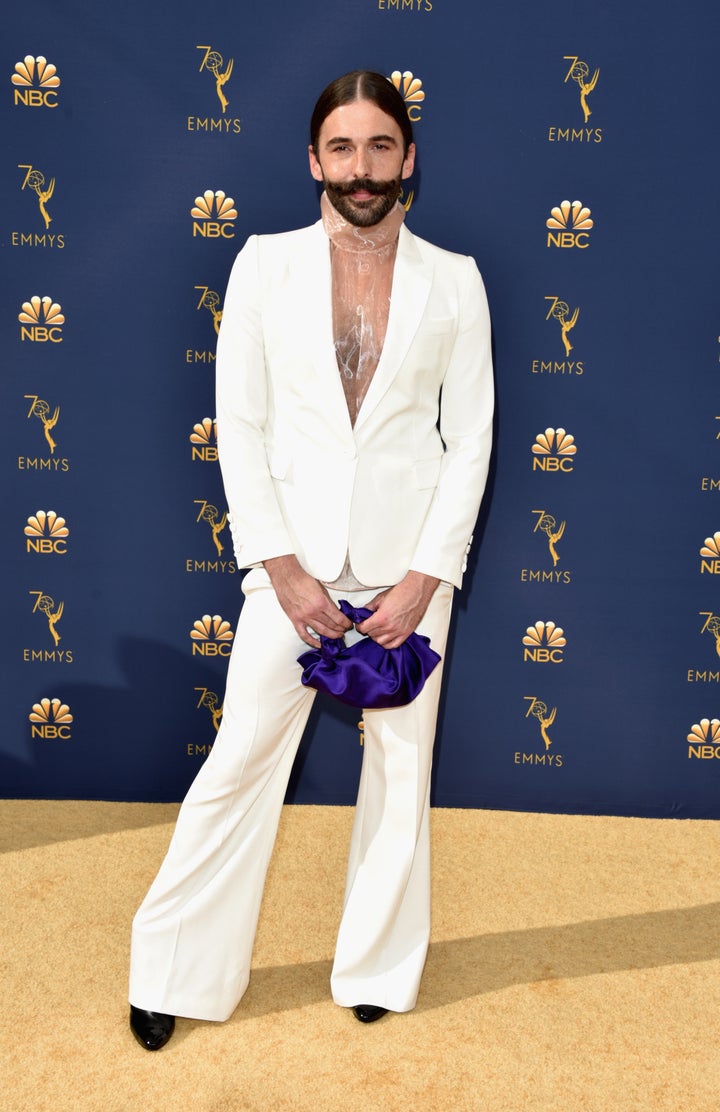 What did it take to get there? Was there a pivotal moment in your journey toward self-love?
I love a pivotal moment, I love a light switch, but I think it was like a million moments. It's less dramatic than that. It's a collection of aha moments and three steps forward and two steps back.
I feel like it's not always easy, but I feel like I really have a good sense of humor, which I have always had. If I take a few steps back and think about it, obviously my circumstances have changed. But it's always been about how I view myself ― that's enabled me to get as far as I've gotten.
What do you do on the days when you're not feeling 100 percent?
On days when I'm not 100 percent, I think it's about learning how to be your own parent. I'm like, "Aw queen I get it, you've been going really hard," or, "Whatever just happened, so maybe you need to watch another episode of whatever show you're watching to take it a little easier on yourself."
What advice would you give to someone who isn't necessarily at the place you've gotten to in their self-love journey?
I think with confidence you have to fake it until you make it ― you just have to practice. I think affirmations are a great way to start.
Did you have to fake it until you made it?
As your career has progressed, how have you learned to deal with negativity and trolls?
Some days I do better than others with that. Some days I've spent 20 minutes looking at people who leave negative comments and seeing if their profiles are private or not ― yeah, I have done that. I have found myself doing that lately. I have also upped my daily meditation to six minutes instead of three.
When do you feel the most confident?
In a good pair of heels. But good by my standards, not society's. Not a designer, just something you feel good in, where the proportions give you life.
And what about a favorite outfit?
That feels like choosing what kitten I love the most times, like every day all the way back to my Barney sweatsuit from kindergarten. I went through this phase after the "Magnificent Seven" in 1996, where I only wore a knockoff of the girls' gymnastic sweatsuits every day for a year in fourth grade, honey.
This interview has been condensed and edited for clarity.
CORRECTION: A previous version of this story mischaracterized the Smirnoff product Van Ness is promoting. It is non-GMO.
Bodied is a series in which we ask people to get real about their relationships with their bodies. As the body positivity movement challenges unrealistic beauty standards while insisting we love what we've got, we want to push the notion that self-acceptance is a process. Here, we'll examine how people have grown to love and accept their bodies ― or not ― and the steps they took to get there.