At HuffPost Parents, we receive dozens of cute kid notes each week. They range from funny (intentionally or not) to sweet and even a little scary. When this one, submitted by mom Lisa Wilson, landed in our inbox, we were especially moved. Wilson says her 11-year-old son, Jonathan, wrote the "script" for a video about autism and then recorded it with the help of a friend.
Here, in Wilson's words, is a description of the project.
Title: "Autism"

Author: Jonathan Wilson

Grade: 6

Strengths: Spelling, sense of humor. Keeps it real.

Weakness: Penmanship.

Challenges: Jonathan has autism, ADHD and Tourette syndrome.

Developing talents: Disability Advocate, videographer. Jonathan used the attached script to make a video with his friend (without any adult assistance)

Life goals: NHL hockey player. PlayStation game developer.

Submitted by: Jonathan's Mom, Lisa Wilson.
Has your child drawn or written something adorable? Send a photo to parents@huffingtonpost.com and it may be featured as our Cute Kid Note of the Day!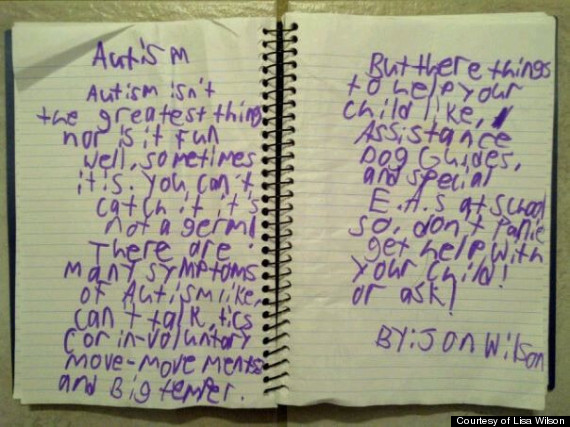 Related
Before You Go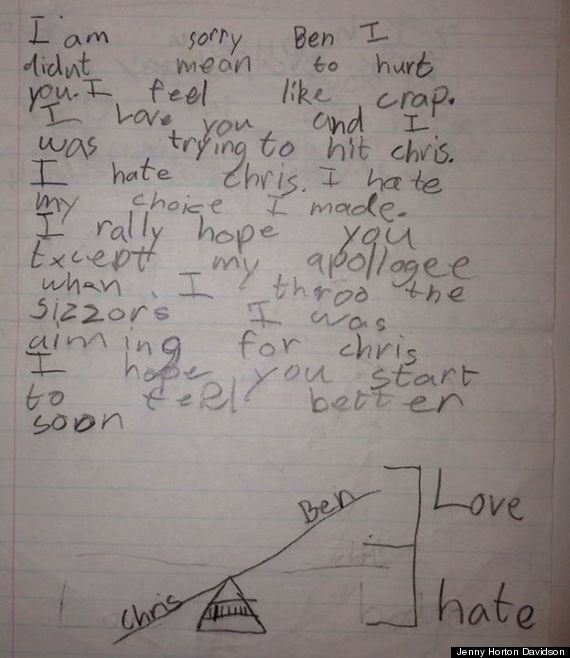 Cute Kid Notes