WASHINGTON -- Joni Ernst, the Republican candidate for U.S. Senate in Iowa, said during an NRA event in 2012 that she would use a gun to defend herself from the government.
"I have a beautiful little Smith & Wesson, 9 millimeter, and it goes with me virtually everywhere," Ernst said at the NRA and Iowa Firearms Coalition Second Amendment Rally in Searsboro, Iowa. "But I do believe in the right to carry, and I believe in the right to defend myself and my family -- whether it's from an intruder, or whether it's from the government, should they decide that my rights are no longer important."
Ernst made the remark a little more than a month after gunman James Holmes allegedly killed 12 people and injured 58 in a movie theater in Aurora, Colorado. Ernst's campaign did not respond to The Huffington Post's request for comment about the remark on Wednesday evening.
Earlier this year, Ernst released an ad in which she points a gun at the camera and vows to "unload" on Obamacare.
--------------------------
What's happening in your district? The Huffington Post wants to know about all the campaign ads, mailers, robocalls, candidate appearances and other interesting campaign news happening by you. Email any tips, videos, audio files or photos to openreporting@huffingtonpost.com.
Before You Go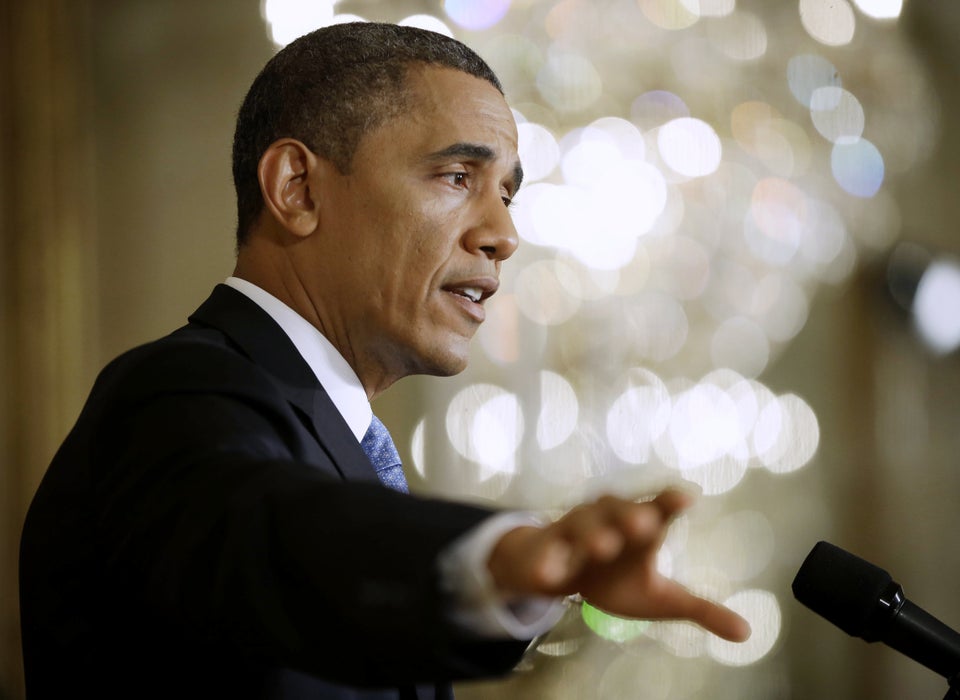 Obama's Executive Actions On Gun Violence
Popular in the Community