Iowa Republican Senate candidate Joni Ernst said Saturday that she wouldn't try to do away with a policy that helps young undocumented immigrants, even though she's previously criticized her Democratic opponent for opposing efforts to end the program.
During a debate with Democratic candidate Rep. Bruce Braley on Saturday, Ernst was asked whether she would vote to end Deferred Action for Childhood Arrivals, a policy that allows undocumented young people who came to the U.S. as children to stay for two years or more.
"No, I would not," replied Ernst, who is currently an Iowa state senator.
Braley then touted the successes of the policy, which so far helped more than half a million young people nationwide.
"That's where we agree," Ernst said. "There are a number of children that have been brought here not of their own accord. And I do support allowing those children some of the freedoms that are here in the United States."
"We are a country of immigrants, but we are also a nation of laws," she continued. "Which is why with a comprehensive immigration plan, I don't support the amnesty for those adults that knowingly come here when it is illegal to do so."
Watch the exchange above.
Ernst frequently voices her opposition to "amnesty," and she has criticized President Barack Obama for his plans to take executive action on immigration -- likely what she was referring to in her comments.
Ernst spokeswoman Gretchen Hamel, when asked Monday to clarify the candidate's stance on DACA, said Ernst does not support amnesty for adults or expanding DACA, but reiterated that she would not support its repeal.
"Joni said at Saturday's debate that she would not outright repeal DACA since it's already in place, but she has consistently said that the program should not be expanded to additional groups and supported the vote this summer in the midst of the crisis of unaccompanied minors at the Texas border," Hamel said. "Because America is a compassionate nation, Joni believes Congress should ultimately find a way to accommodate kids who were brought here illegally a long time ago through no fault of their own."
But the Ernst campaign and Iowa GOP have repeatedly criticized Braley for opposing a bill that would have dismantled DACA. Ernst put out a statement noting that Braley voted against a bill from Rep. Marsha Blackburn (R-Tenn.) that would have blocked the president from new executive action and from continuing to approve applications for DACA.
Republicans have been hesitant to clarify whether the policy would end DACA completely -- some say those who currently have the protections could reapply, others say they would lose their relief at the end of the two-year period -- and the actual legislative language is unclear.
But ending DACA was certainly the intent, according to the bill's author.
"My bill not only ends DACA, but also it would also prevent the Administration from trying to create a new 'Son of DACA' amnesty program by executive order," Blackburn said in an Aug. 1 statement.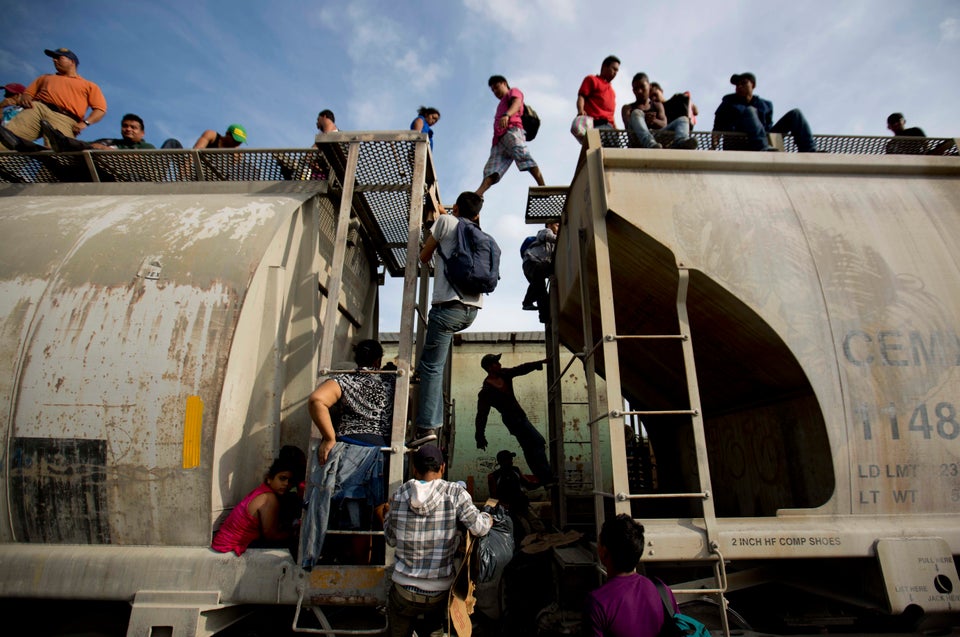 Why Latin Americans Really Come To The U.S.