A Republican Senate candidate in Iowa on Sunday night defended her vote for a fetal personhood amendment, claiming the legislation would not actually have done anything.
Iowa State Sen. Joni Ernst (R) said in a debate with U.S. Rep. Bruce Braley (D-Iowa) that the personhood amendment she supported in 2013, which would amend Iowa's Constitution to ensure the protection of fetuses from the moment of fertilization, was just a "statement of principle."
"The amendment that is being referenced by the congressman would not do any of the things that you stated it would do," Ernst said. "That amendment is simply a statement that I support life."
Braley had charged in the debate and in ads against Ersnt that the personhood amendment would ban abortion without exceptions and could ban some forms of birth control and in vitro fertilization.
"Senator Ernst, I respect your faith," Braley said. "I have my own faith that is very deep and personal to me. But let's be clear: The Cedar Rapids Gazette did a fact-check on the amendment that you introduced that said it would do all the things that I said it would. That it would ban forms of contraception, it would prevent people from getting in vitro fertilization, and you personally said that doctors who performed those procedures under your bill should be prosecuted."
Ernst replied the personhood amendment would do those things "only if legislation would be passed" following the adoption of the measure.
The amendment Ernst supported adds a line into the state's constitution that ensures "the inalienable right to life of every person at any stage of development shall be recognized and protected." A similar measure was rejected by voters in Mississippi after groups like the American Congress of Obstetricians and Gynecologists warned about its consequences.
"Like Mississippi's failed 'Personhood Amendment' Proposition 26, these misleading and ambiguously worded 'personhood' measures substitute ideology for science and represent a grave threat to women's health and reproductive rights that, if passed, would have long-term negative outcomes for our patients, their families, and society," ACOG said in a statement. "This would have wide-reaching harmful implications for the practice of medicine and on women's access to contraception, fertility treatments, pregnancy termination, and other essential medical procedures."
As some Republican Senate candidates run from their support for personhood in hopes of wooing more women voters, some conservative factions of the party continue to embrace the idea. The New Hampshire Republican Party added personhood language into its official platform earlier this month.
But Ernst emphasized in the debate Sunday night that her opposition to legal abortion does not include contraception.
"When it does come to a woman's access to contraception, I will always stand with our women on affordable access to contraception," Ernst said. "That's something that Congressman Braley has been trying to mislead our women voters on."
Before You Go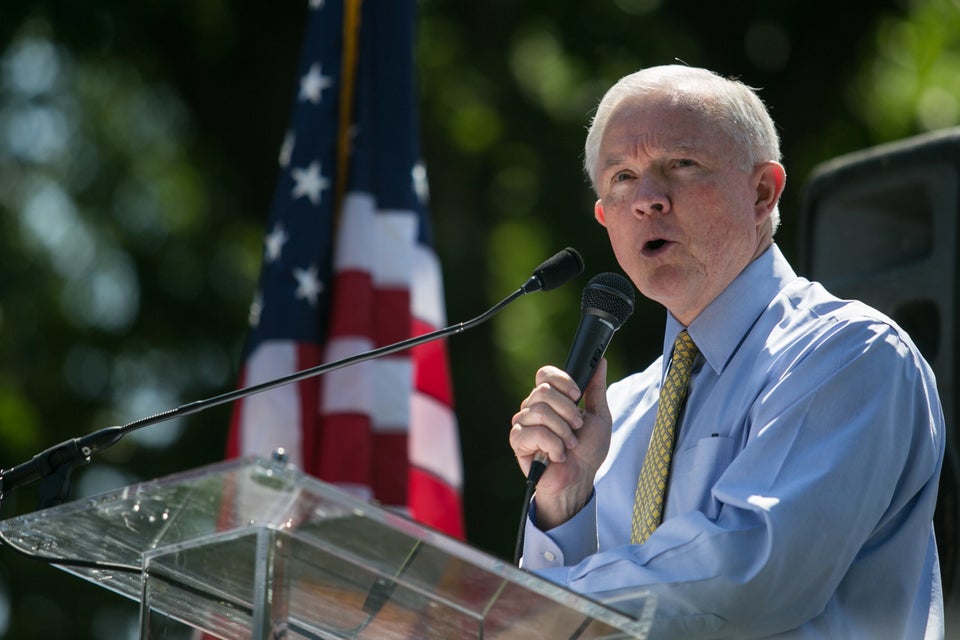 Senate Seats Up For Grabs In 2014
Popular in the Community