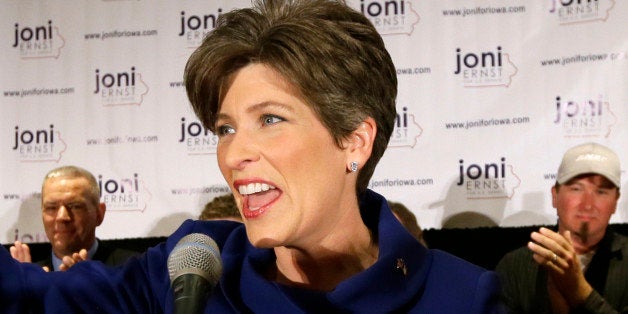 WASHINGTON -- Gretchen Hamel, a campaign spokeswoman for Iowa's U.S. Sen.-elect Joni Ernst, resigned last week after she was arrested for driving while intoxicated, known in Iowa as "operating while intoxicated." The arrest, on Oct. 29, was the second time in a month that Iowa police had charged Hamel with a drunken driving offense. A previous incident on Oct. 13 resulted in charges against Hamel, but not an arrest.
According to a report this week by the Des Moines Register, Hamel resigned from the Ernst campaign on Oct. 30, the morning after her arrest. Ernst, a Republican member of the state senate, went on to defeat Rep. Bruce Braley (D-Iowa) on Tuesday, helping to give the GOP majority control of the U.S. Senate.
The police records of Hamel's Oct. 29 arrest describe how officers discovered Hamel passed out behind the wheel of her car in West Des Moines, after witnesses said she crossed traffic lanes. When officers woke her up, a witness told the Register, Hamel stepped on the gas and drove her car over a curb, nearly hitting an officer in the process. According to the police report, Hamel's blood alcohol level was 0.181, more than double the state's legal limit of 0.08.
Like many high-level campaign operatives, Hamel is based in Washington, D.C., but moved to Iowa for the duration of the Ernst Senate campaign. Typically, campaign aides whose candidates win are offered jobs in the D.C. Senate office of their newly elected bosses, but this appears unlikely for Hamel. In a statement to the Des Moines Register, Ernst campaign manager Jon Kohan said Hamel's resignation is "a personnel matter which we will not discuss in the press. We wish Gretchen nothing but the best and appreciate her efforts."
Attempts by The Huffington Post to reach Hamel and the Ernst campaign Friday were unsuccessful.
In mid-October, Hamel had another run-in with Iowa police after she allegedly crashed her car into a sign post in the city of Urbandale. After initially telling officers that a man named "Robert" was driving the car and that she was merely a passenger, police reported that "Hamel later admitted that she lied and that she was the one driving the vehicle."
According to police, Hamel blew a 0.164 on a blood alcohol breathalyzer test, again, more than double the legal limit. Hamel was not arrested at the scene, but she was later charged with failure to maintain control of her car, as well as driving with expired car insurance and an invalid driver's license.
Hamel was charged with failure to maintain control of her vehicle, as well as having an invalid driver's license and expired car insurance.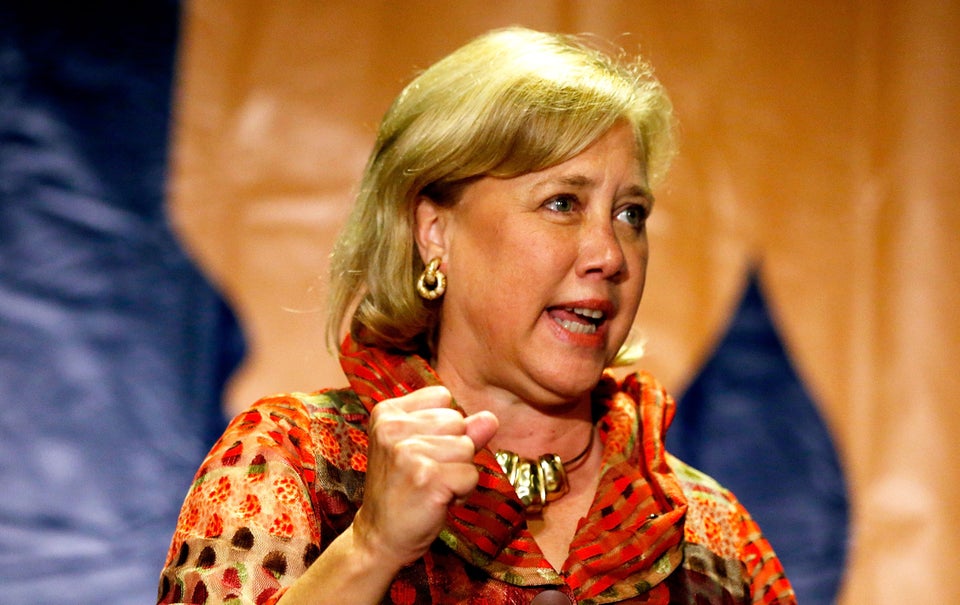 2014 Election Results: Winners & Losers
Popular in the Community