Republican Senate candidate Joni Ernst is pushing back on comments from outgoing Sen. Tom Harkin (D-Iowa), who said that Iowans shouldn't vote for Ernst just because she's "really attractive" and "sounds nice."
"In this Senate race, I've been watching some of these ads, and there's sort of this sense that, 'Well, I hear so much about Joni Ernst. She's really attractive, and she sounds nice.'" Harkin said at a Democratic barbecue last week, according to a video published by BuzzFeed on Sunday. "Well I got to thinking about that. I don't care if she's as good looking as Taylor Swift or as nice as Mr. Rogers, but if she votes like Michele Bachmann, she's wrong for the state of Iowa."
Ernst, who is running to replace Harkin, said Monday the senator's remarks would be different if she were a man.
"I was very offended that Senator Harkin would say that. I think it's unfortunate that he and many of their party believe that you can't be a real woman if you're conservative and you're female," she told Fox News. "Again, I am greatly offended about that."
She continued, "If my name had been John Ernst attached to my resume, Senator Harkin would not have said those things."
On Saturday, a Des Moines Register poll showed Ernst with a seven point lead over Democratic Rep. Bruce Braley in the race for Harkin's seat, which could be critical to a Republican takeover of the Senate. If elected, Ernst would be the state's first female senator.
HuffPost Pollster's model, which tracks publicly available opinion polls, shows Ernst leading Braley:
UPDATE: 5:25 p.m. EST -- Harkin later apologized for his remarks.
"I shouldn't have said those things, I know that. I regret anytime someone feels offended by what I have said," he said. "But I am only human and I can make mistakes sometimes in how I say something. In fact, I have complimented her on running a very good campaign."
Kansas Gov. Sam Brownback (R)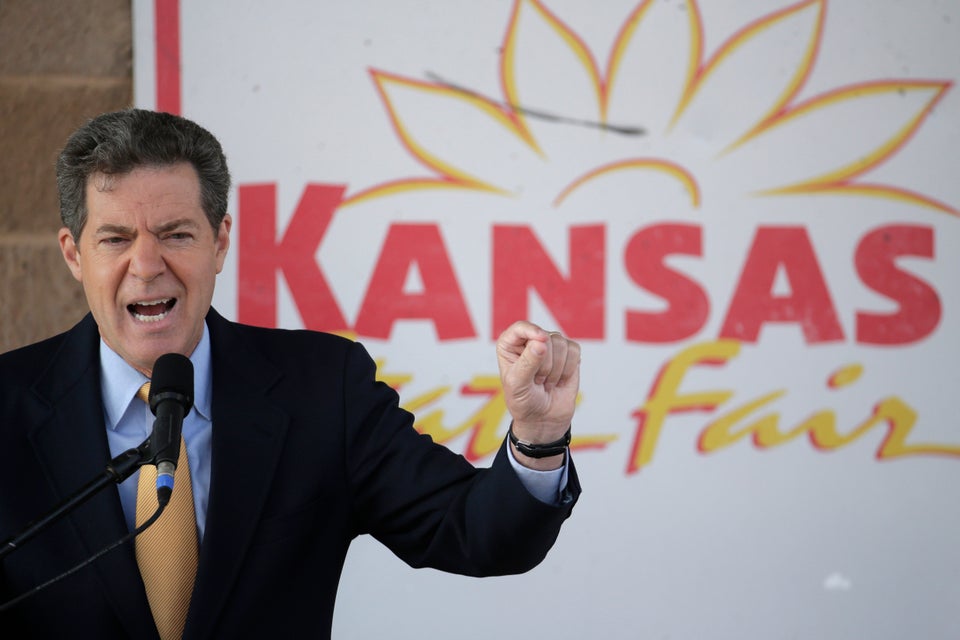 Maine Gov. Paul LePage (R)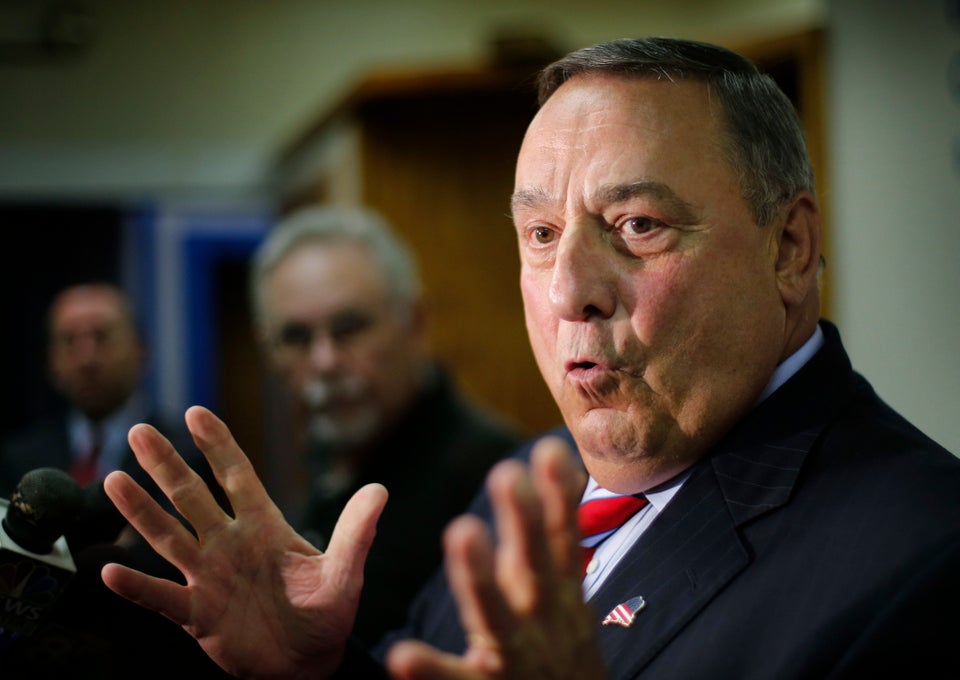 Illinois Gov. Pat Quinn (D)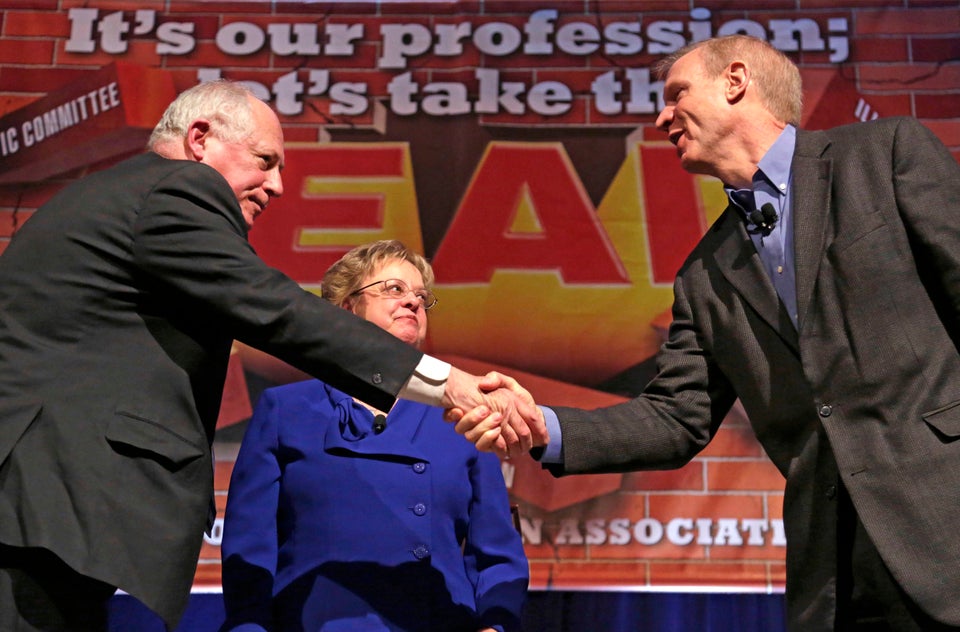 Pat Quinn, left, and Bruce Rauner (ASSOCIATED PRESS)
Pennsylvania Gov. Tom Corbett (R)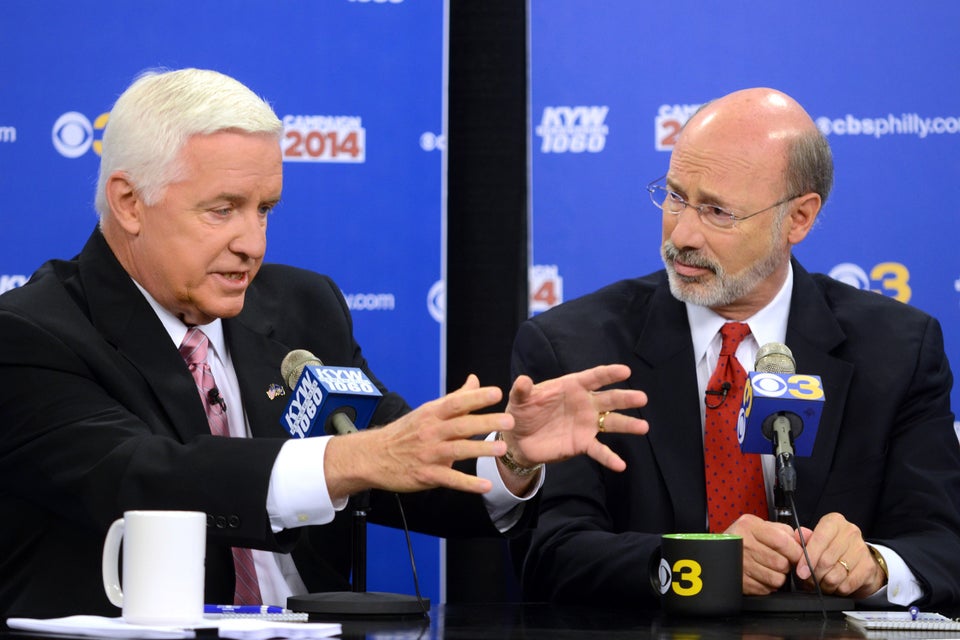 Tom Corbett, left, and Tom Wolf (ASSOCIATED PRESS)
Colorado Gov. John Hickenlooper (D)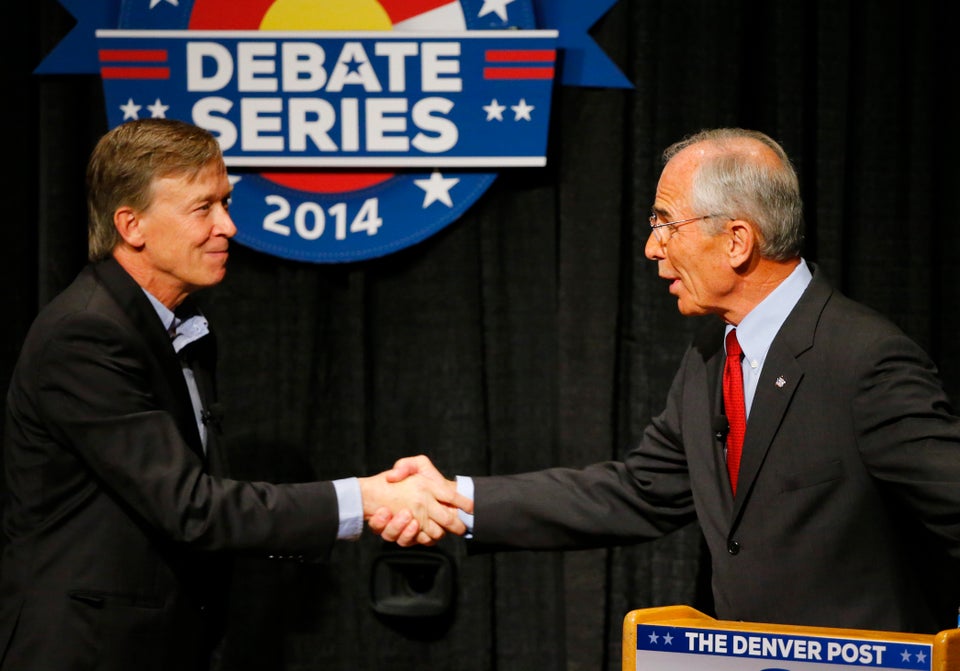 John Hickenlooper, left, and Bob Beauprez (ASSOCIATED PRESS)
Wisconsin Gov. Scott Walker (R)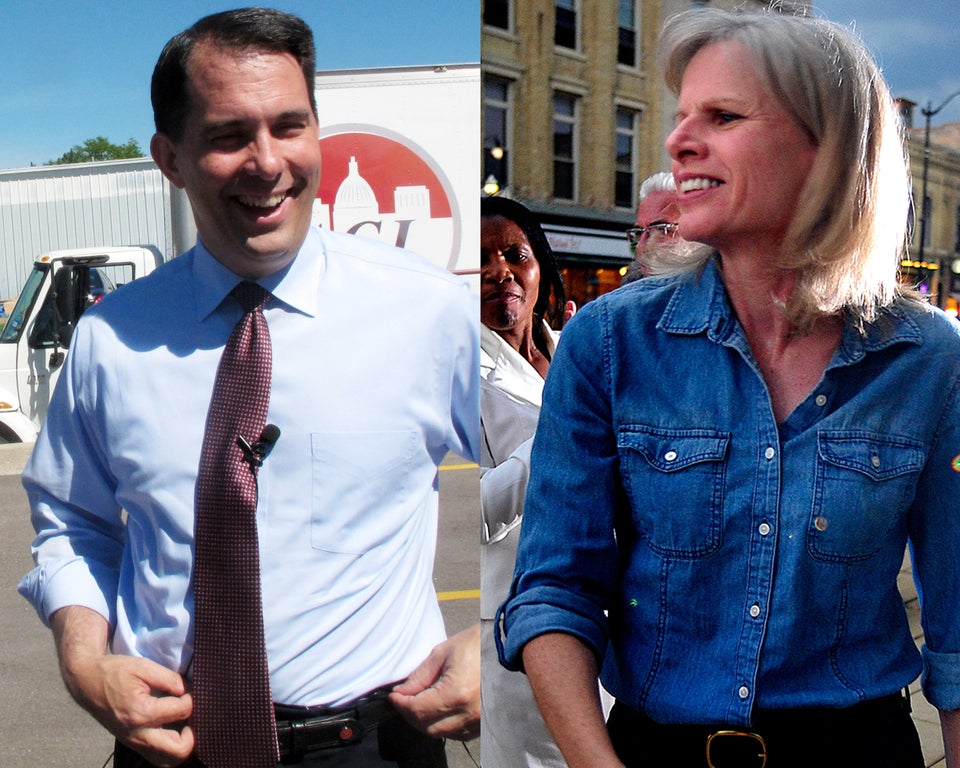 Michigan Gov. Rick Snyder (R)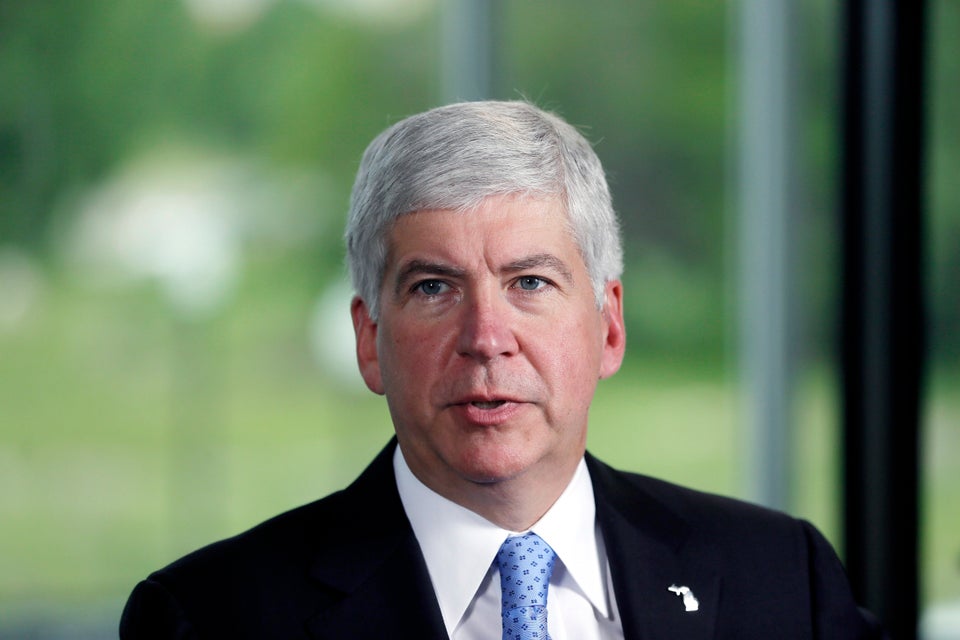 Florida Gov. Rick Scott (R)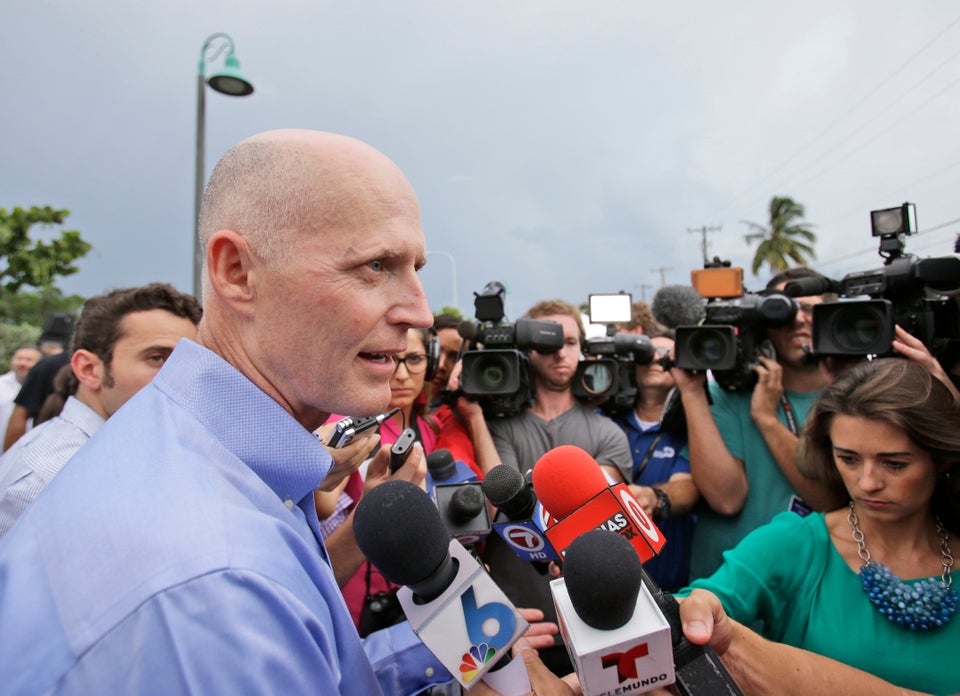 Connecticut Gov. Dannel Malloy (D)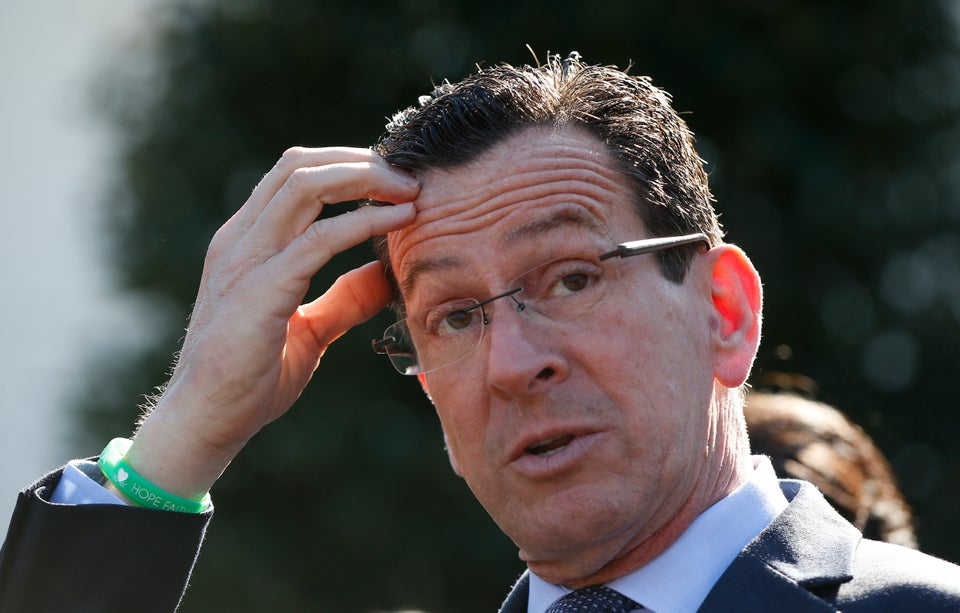 Georgia Gov. Nathan Deal (R)