Constituents at a veterans' town hall for Sen. Joni Ernst (R-Iowa) angrily drowned her out on Tuesday when she couldn't say what GOP lawmakers plan to do once they fulfill their promise to repeal the Affordable Care Act, also known as Obamacare.
At the event in Maquoketa, Iowa, Ernst could not name any specific proposals. She would only say that she intends to keep two key provisions of the health care law: one that allows children under the age of 26 to remain on their parents' insurance plans and another that provides insurance coverage to people with pre-existing conditions.
GOP lawmakers across the country have been facing raucous crowds at constituent town halls, with voters confronting them about their lack of a replacement plan for the Affordable Care Act and asking whether they will stand up to the Trump administration on controversial issues, rather than simply fall in line.
Ernst ended the town hall after only 45 minutes, following the question about Obamacare. Most of the audience's questions dealt with local veterans' issues.
According to local news reports, hundreds of people packed the small room, bringing signs and chanting "Do your job," "Your last term," and "Work for us."
One veteran asked Ernst about whether she would do more to investigate Russia "meddling in our elections and meddling with our democracy." When Ernst noted that last week, she called on President Donald Trump to "stand up against Vladimir Putin," constituents shouted: "Investigate Trump!"
Ernst's fellow senator, Chuck Grassley (R-Iowa), also faced hostile crowds at a town hall event on Tuesday. Constituents asked questions about the Affordable Care Act and about Grassley's decision to block hearings on former President Barack Obama's Supreme Court nominee, Merrick Garland.
How will Trump's first 100 days impact you? Sign up for our weekly newsletter and get breaking updates on Trump's presidency by messaging us here.
Before You Go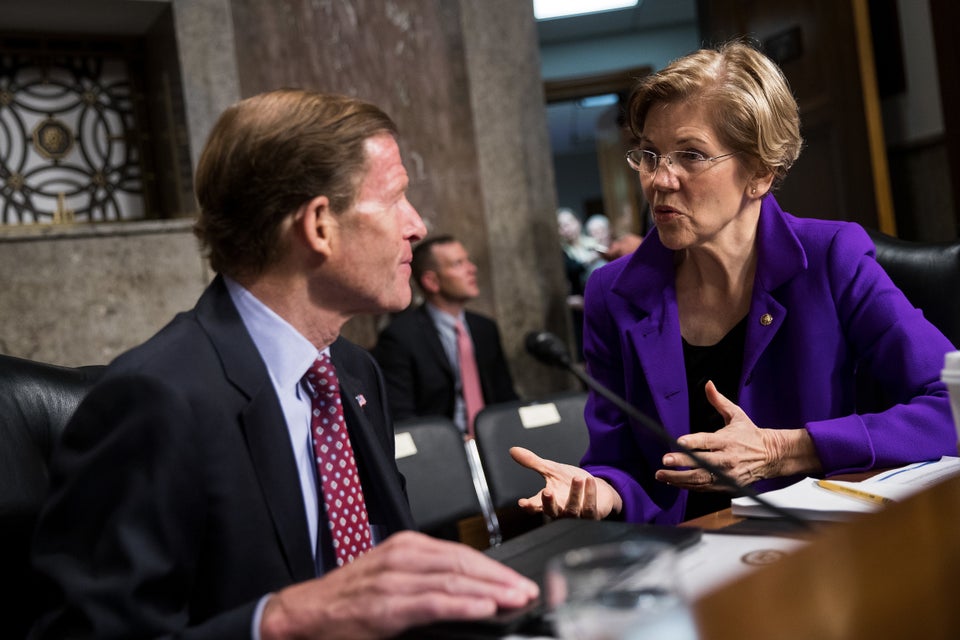 2017 Scenes From Congress & Capitol Hill
Popular in the Community