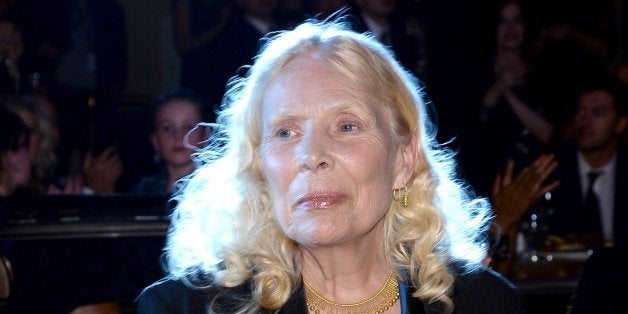 Musician Joni Mitchell is recovering from an aneurysm she suffered in March, according to a statement from her conservator, Leslie Morris. Contrary to rumors about her condition, Mitchell can speak, and is going through therapy to help regain the ability to walk again, Morris wrote.
Aneurysms are a condition in which the walls of an artery become weak and then swell with blood. No one knows for sure what causes aneurysms, according to the National Institutes of Health, but they can sometimes burst and cause dangerous hemorrhages in the brain or other parts of the body.
It hasn't been confirmed where Mitchell's aneurysm occurred. Aortic aneurysms, which take place in the artery that pumps blood to the heart, caused 10,597 deaths and contributed to more than 17,215 deaths in the United States in 2009. And according to the Brain Aneurysm Foundation, an estimated six million people (one in 50) have an unruptured brain aneurysm. Of these, an estimated 30,000 will experience a rupture in a given year.
Symptoms of a brain hemorrhage due to aneurysm are sudden and include nausea, vomiting, light sensitivity, seizures, fainting and loss of consciousness. Catching an aneurysm before it bursts is crucial, as 40 percent of ruptured brain aneurysms are fatal. Of people who survive a ruptured brain aneurysm, about two-thirds will sustain permanent disability.