The 6-month-old infant girl shot five times on Chicago's South Side Monday died in the hospital Tuesday morning.
"This morning, the baby passed away," the Rev. Corey Brooks, who is acting as a spokesman for the family, told the Chicago Tribune. "We have another tragedy in the city of Chicago."
"The city of Chicago should be outraged that in our city a 6-month-old baby could be shot and killed," Brooks added Tuesday, according to DNAinfo.
Brooks told the Tribune his Woodlawn-based New Beginnings Church would offer up to a $5,000 reward for information leading to the arrest of Jonylah's killer. Another community group also agreed to chip in $1,000, bringing the total reward to $6,000.
Jonylah's father was also wounded in the shooting -- being struck in the side and buttocks, plus a graze wound to his cheek -- and was taken to Northwestern Memorial Hospital in serious-to-critical condition. According to NBC Chicago, he remains in critical condition as of Tuesday morning.
He said police weren't sure yet whether Watkins will decide to cooperate in the investigation. ... "No child, certainly not an infant, should be a victim of gang violence," McCarthy said. ... "He was obviously targeted," McCarthy said of Jonathan Watkins. Police were trying to determine whether a reported Facebook post threatening Watkins actually exists, McCarthy said.
Jonylah's mother, Judy Watkins, was previously shot while carrying the child. She was working at McDonald's at the time of the Monday shooting, according to the Tribune. Judy and Jonathan had recently gotten married.
No one is in custody in the shooting as of Tuesday afternoon and police are investigating.
Related
Before You Go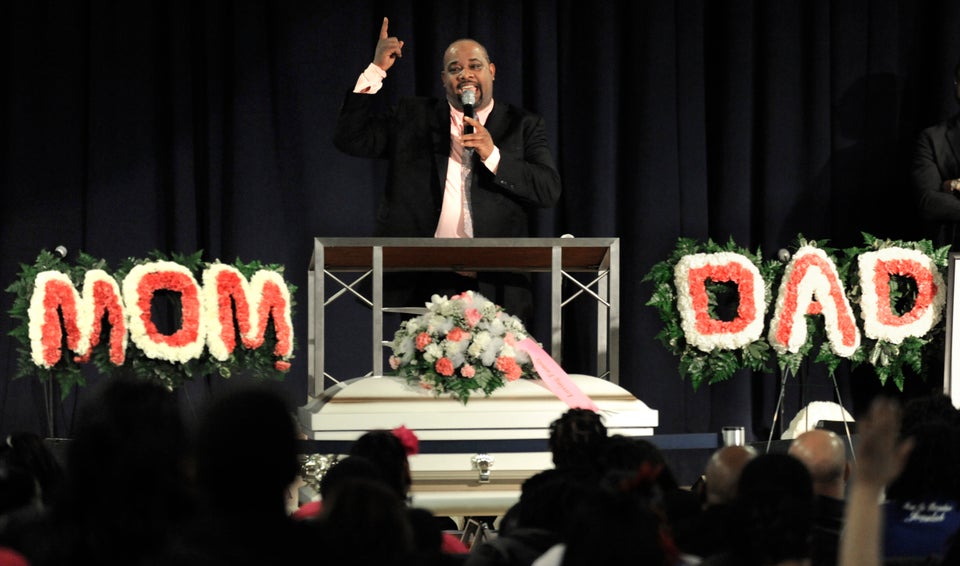 Jonylah Watkins
Popular in the Community