One year ago, an EF-5 tornado tore through Joplin, Missouri, killing 161 people and causing nearly $3 billion in damage. The tornado, which was the deadliest in six decades, was also the costliest "since at least 1950," according to the Associated Press.
In the year since the tornado, residents and volunteers have worked tirelessly to clear debris and rebuild a community shaken by the violent storm. Over 600 permits for new homes and nearly 3,000 for "residential repairs and rebuilding projects" had been issued by late April, according to AP. Students at the local high school have attended class in a converted big-box retailer, as a new school is not scheduled to open until 2014.
The tornado anniversary comes a day after Joplin High School's graduation ceremony, which featured a commencement address by President Obama. Last year's commencement took place mere hours before the devastating tornado hit the city. Joplin Principal Kerry Sachetta said, according to AP, "They had to grow up the night of the storm. They saw things they never should have had to see."
Outside of Joplin and the U.S., support for the town's beleaguered residents has come from thousands of miles away. Last week, United Arab Emirates Ambassador Yousef Al Otaiba announced that the Middle Eastern country was donating $5 million to Joplin's recently renamed Mercy Hospital for a pediatric section and neonatal intensive care unit, reported AP.
Al Otaiba said, "The resilience of the people of Joplin is an inspiration to the entire world. Emiratis have watched this community recover and rebuild from the disaster last year, and we are honored to help Mercy deliver an enhanced level of medical care to children."
Below, scroll through images of the damage done to Joplin, Missouri and the subsequent recovery efforts.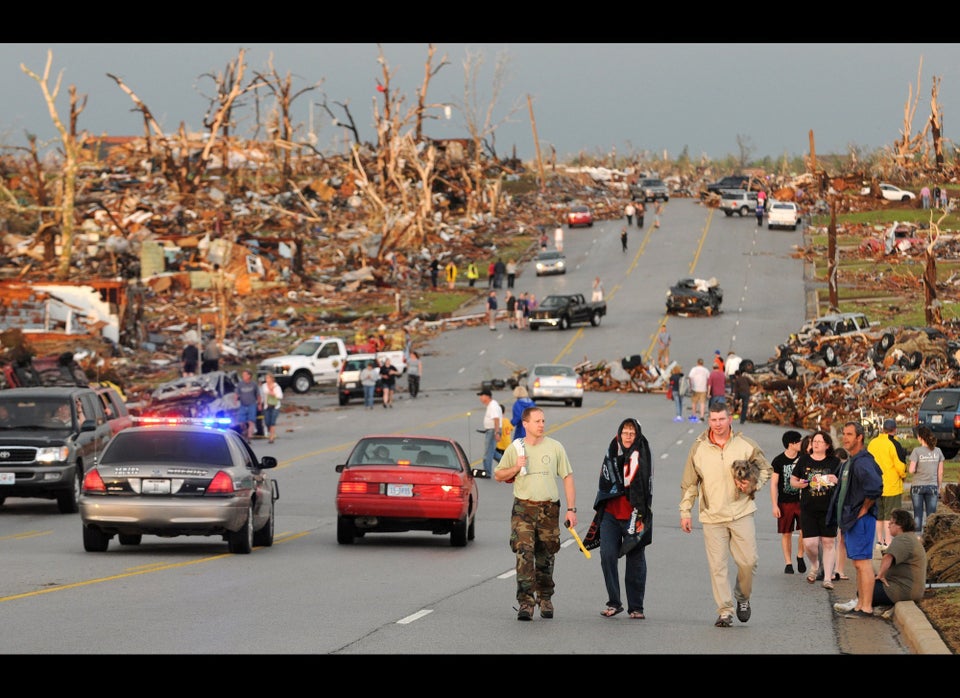 Joplin, Missouri Tornado Anniversary
Popular in the Community