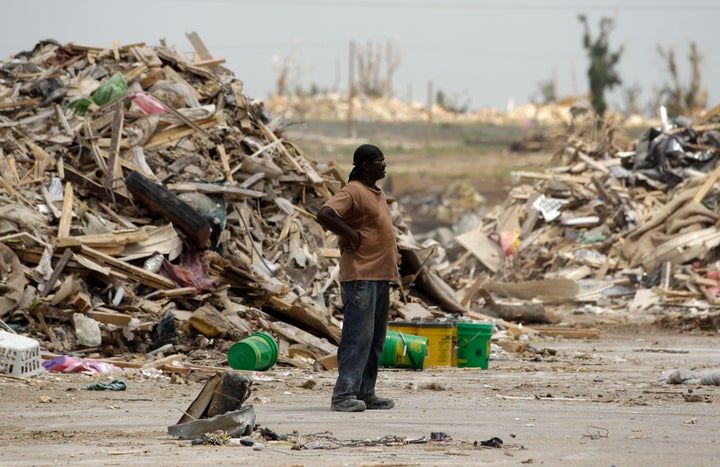 Chris Koster said that injunctions are being sought against Puerto Rican online group Alivio Foundation Inc. and Georgia online radio operator Steven Blood.
Koster said Alivio began soliciting donations shortly after the May 22 tornado through a PayPal link on the purported charity's website and through an online donation conduit, Crowdrise. He said both websites claimed that donations would go to St. Peter the Apostle Catholic Church in Joplin and to Catholic Charities of Southern Missouri.
But Koster said both charities report that they haven't received any money from Alivio. The attorney general has frozen $9,700 that he hopes will eventually go to the people of Joplin.
Koster said Blood claimed to help tornado victims by selling T-shirts and setting up benefit concerts, according to the AP. The attorney general said Blood used the funds for his own expenses. Blood contends that he never promised the T-shirt revenues would go to tornado victims and the benefit shows had to be cancelled.
Local station KY3 reports that Koster is investigating some 260 total complaints stemming from possible Joplin tornado scams.
Popular in the Community