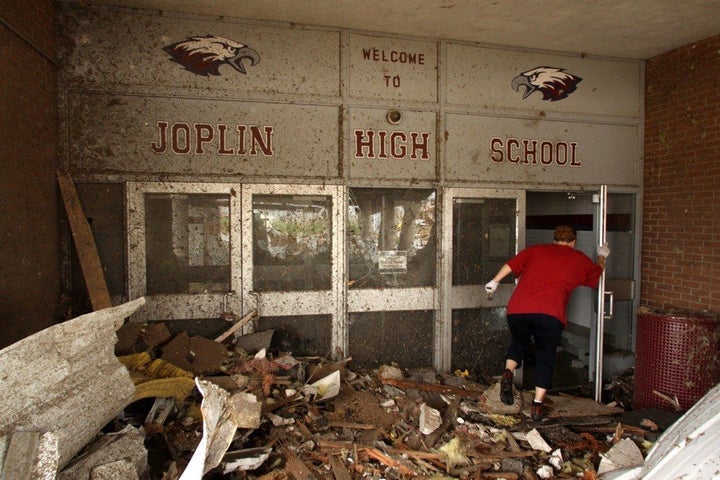 I blinked twice and reread the beginning paragraph of a two-page paper one of my eighth grade students had written about the teacher across the hall from me.
That word did not describe the Andrea Thomas I know, my colleague and friend for the past four years.
Eighth grade reading teachers have a short shelf life at the school where I teach. The first one I taught beside, eight years ago, a tiny young woman with the look and voice of a teenager, became the first teacher at the school to have the embarrassment of having students throw furniture out of her second story window.
I didn't expect anything different when Andrea took the job. She, too, looked like she would have fit in easily with a high school class. That was where the resemblance ended. Of all of the young teachers I have worked with over the past dozen years, I have never met one who was so prepared to be in a classroom.
She knew what she wanted to accomplish and constructed a plan that would enable her to achieve that goal. I was designated her mentor for that first year, but it would be no understatement to say that I learned far more from her than she did from me.
Over the course of the next four years, I had the privilege of watching her thrive as one of those teachers who goes the extra step for her students, no matter what their race or social status.
This was a woman who put her stock in her God, her family, and her students. By no stretch of the word could she be labeled a racist.
So I kept reading. It did not take long for the student, an African American girl, to get to the point. She initially considered Andrea to be racist, but she discovered it wasn't the teacher who was the problem.
The problem, she wrote, was not with Mrs. Thomas. "I was the one who needed to grow up."
The student changed her attitude and work habits and reading became her favorite class. "Mrs. Thomas wanted to make sure I didn't fail," the girl wrote.
"That is why Mrs. Thomas should be named the Most Inspirational Teacher at East Middle School."
Each year, my eighth graders write a paper declaring their choice for Most Inspirational Teacher. The students vote on the winning paper, not their favorite teacher, but for the essay, the one that does the best job of extolling the virtues of a teacher who has made a difference.
And for this young woman, that teacher was Andrea Thomas.
That award would have been presented a week from this Friday, June 3, on our last day of school. Mrs. Thomas would have received a certificate and a copy of the winning essay.
The auditorium in which that ceremony was to take place is no longer standing. The winning essay, which was on the desk in my classroom, may no longer exist, and if it does, it is highly unlikely it is in a presentable condition. From what I have been told, my room and Mrs. Thomas' room were hit the hardest by the tornado that caused extensive damage to the building, which had only been standing for two years.
In the grand scheme of things, an essay and a certificate do not mean much, especially compared to the horrible devastation that Joplin has suffered from the tornado that tore the heart out of the city and has cost at least 116 people their lives and countless others their homes and property.
But it would have been nice for Andrea Thomas to have been named the Most Inspirational Teacher... on her last day at East Middle School.
It would have marked the perfect ending for a frustrating year for Andrea, who reluctantly came to her decision to resign after she realized her long, exhausting hours of work before and after school were taking away from her time for family and church.
Andrea has bigger problems to worry about. She and her husband lost their home to the deadly tornado that ripped through Joplin, but even that never caused her to waver in her faith.
After the tornado hit Sunday night, she did not ask her Facebook friends to pray for her, "Please continue to pray for our city," she wrote. As for her and her husband, she brushed off their new homeless state. They can stay with family. "Our needs are being met."
With so many suffering, I can't help but think I am being selfish, but it would have been great to have taught alongside Andrea Thomas for nine more days and for her students to have another two weeks with this young teacher with the tough exterior and the marshmallow heart.
It would have been nice to have had a chance to say goodbye.
Calling all HuffPost superfans!
Sign up for membership to become a founding member and help shape HuffPost's next chapter